Souce: http://www.eurobridge.org/
At the 14th European Youth Pairs Championships  Opatija, Croatia, the first title was assigned.
In the Mixed Pairs the Gold Medal goes to Christian BAKKE and Sofie Grasholt JODAL from Norway.
Silver Medal for Lucie KOHUTOVA – KLEMS Erik from Czech Republic while the bronze medal goes to Emil BUUS THOMSEN – KOFOED Johanne Bilde from Denmark.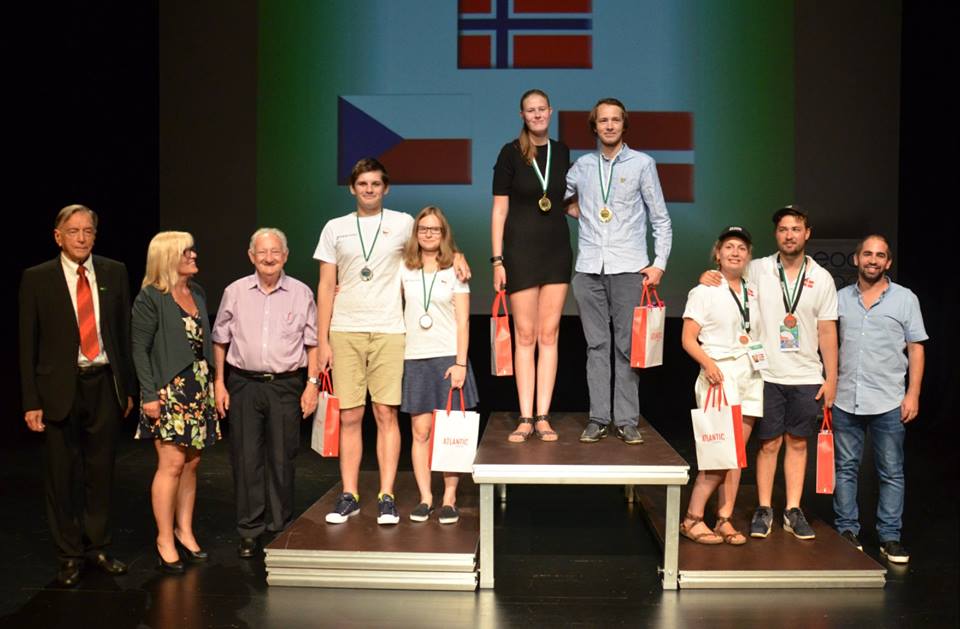 Results & Running Scores at http://db.eurobridge.org/Repository/competitions/18opatija/microsite/Results.htm
Information at
http://db.eurobridge.org/Repository/competitions/18opatija/microsite/Information.htm
Bulletins at http://db.eurobridge.org/Repository/competitions/18opatija/microsite/Bulletins.htm
EBL Youtube – Videos from the 14th European Youth Pairs Championships