43rd World Bridge Teams Championships Lyon, France • 12 - 26 August 2017 Results Live Streaming  WBF Facebook Bulletins  Live News  Source: Bulletin 15 USA 2 are the Lyons of Lyon After a...
Source: Bocchi & Madala Big Bang Bridge Many times you hear about the forcing pass. The forcing pass applies when your partnership clearly has the majority...
McCook Daily Gazette – 24 Jul 2002 Opening Lead: Spade Queen Peter Conrad an Australian author and critic, wrote. "Losing faith in your own singularity is the start...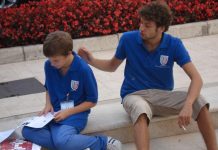 Source: Wikipedia Rubens advances (also referred to as transfer advances) constitute a bridge bidding method that can be used by a bridge partnership to respond to overcalls. The method was...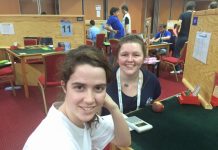 Source: Bridgewinners Oct 6 2013 Tony Nunn & Sartaj Hans The Lightner double is used at the slam level to alert partner for the need of an unusual lead. The...
Source: Youngsters' Play at World Youth Teams Championships By PHILLIP ALDER. Aug 24, 2014 In the Transnational Board-a-Match Teams for players who did not reach the knockout semifinals, the...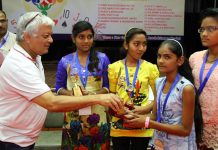 Counting the opponents hands to determine their respective distributions gives you a big edge over the declarer who does not bother to count at...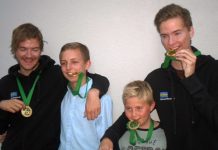 The Cross-Ruff By John Brown. Example of: "Winning Tricks" by John Brown In cross-ruff the aim is to make your trumps separately. Throughout the play of...