The 7th Northern Lights Teams Tournament will be held August 14-16 2020
U26 teams play free!!!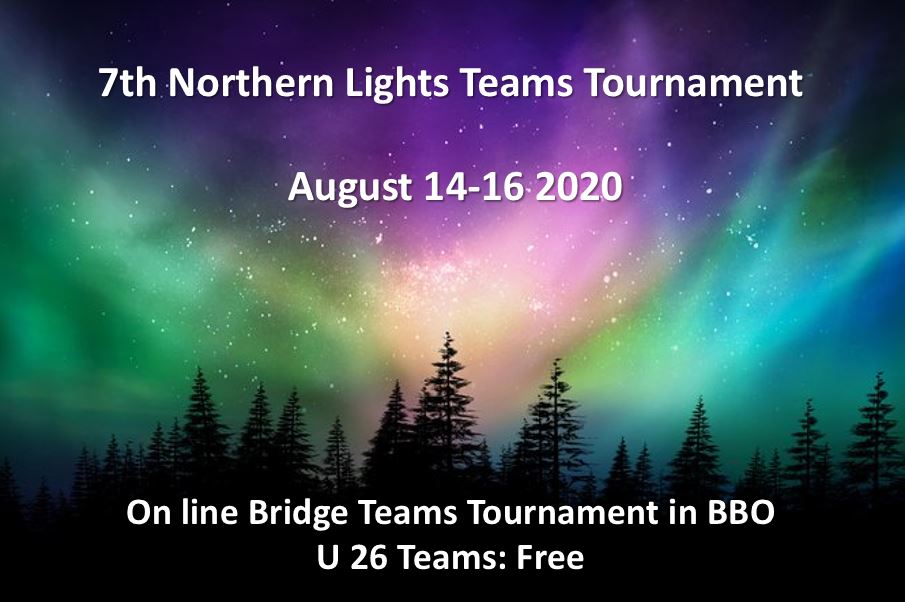 In last tournament were 19 teams with people from 12 countries.
On Friday there will be Group A for Europe and Group B for America
On Saturday and Sunday will both groups be merged and start playing 11:00 New York Time Zone.
Registration fee is $50
U26 teams play free.
Tournament Director is Vigfus Palsson from Iceland
All information awailable on… www.bridge.is/bbo
Registration to Vigfús Pálsson.   vip@centrum.is
Facebook…https://www.facebook.com/Northern-Lights-Iceland-Bridge-114061253660978
Don't forget to follow us @