Dear All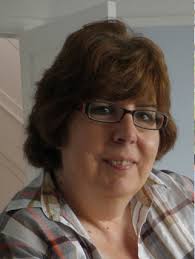 As promised here is the link to the new BeBRIDGE Magazine … and access is free to this first English edition which I am sure you are going to enjoy ! There is a really interesting, in-depth interview with Carlos Ghosn, the ex-Nissan boss, as well as lots of bridge hands of course. All bound up in a modern elegant format, ready for you to read online or download to your own computer for looking at later.
So – spread the word, send the link out everywhere you can please … let's tell the world about this great new Magazine!
The cost of a year's subscription (6 issues) will be € / US$ 54, payable monthly. You can subscribe by going to : https://www.funbridge.com/store/magazines – you will need to register (or login) for FunBridge in order to subscribe to BeBRIDGE so if you are not yet registered, please click this link and you will be able to do so.  If you have any problems then please email revue@lebridgeur.com 
The link to the FREE first edition is
https://kiosque.lebridgeur.com/en/publications/bebridge-926-march-2020/.
If you have comments, suggestions or ideas, please send them to markhortonbebridge@gmail.com who will be pleased to hear from you.
And – in these troubled times – stay well, stay safe !
Best regards
Anna
Don't forget to follow us @