Source: IBPA Column Service NOV 2020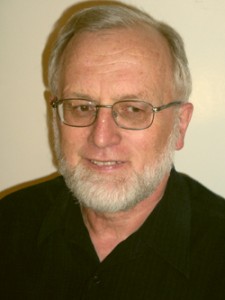 **Source: wikipedia: Tim Bourke "is an Australian bridge player and writer. His joint project with Justin Corfield "the Art of Declarer Play" won the International Bridge Press Book of the Year award in 2014.
IMPs Dealer North. E/W Vul

9 5


K 6 3 2


A Q 3


A J 5 4

A Q J


Q J 10 4


7 5


K 10 8 6
| | | | |
| --- | --- | --- | --- |
| West | North | East | South |
| | 1 | Pass | 1 |
| Pass | 2 | Pass | 4 |
| Pass | Pass | Pass | |
West led the

J.
West led the jack of diamonds to the queen and king. As a club shift looked unattractive, East returned the two of diamonds. Declarer took West's nine with dummy's ace and led a low trump to his queen and West's ace.
West tried to cash the ten of diamonds but declarer ruffed low and then drew trumps with his jack and dummy's king to lead a spade to his queen and West's king. West tried a fourth round of diamonds, on the grounds that it gave nothing away that was not already known.
Declarer ruffed with dummy's last trump and the contract depended on finding the queen of clubs. However, declarer cashed the ace and jack of spades in case more information could be obtained. When West threw a club on the latter, West could be counted for two spades, three trumps and four diamonds, marking him with four clubs.
So, declarer led a low club to the king and a club. When West played low, declarer played dummy's jack of club to win the trick. Declarer had made two spades, three trumps, a diamond, a diamond ruff and three clubs for a total of ten tricks.
An important lesson from this deal is to delay a crucial decision until as much information as possible is gathered about the unseen hands. If everyone had followed to the third spade, declarer would still have been in a better position than not having cashed the spades.
The complete deal:
9 5
K 6 3 2
A Q 3
A J 5 4
K 8
A 8 7
J 10 9 6
Q 9 7 2
10 7 6 4 3 2
9 5
K 8 4 2
3
A Q J
Q J 10 4
7 5
K 10 8 6
 Don't forget to follow us @