Source: FaceBridge
Just started the bridgecamp at Nesna. 32 happy children from all over Helgeland, who will play bridge and enjoy the whole weekend.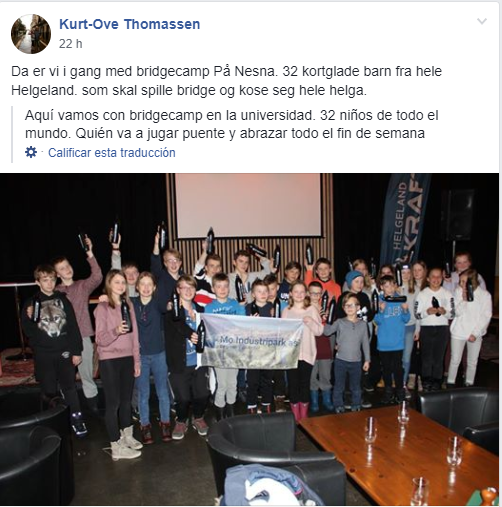 Norway's youngest bridge champion of all time. Markus Hansen Moe, 7 years old, got his well-deserved prize in connection with the junior camp at Nesna.
It also won an extra appreciation from NBF and from the junior project.
We congratulate him so much.
Don't forget to follow us @