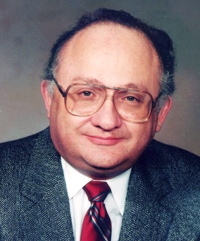 Wikipedia:
Robert S. (Bobby) Wolff
(born October 14, 1932, San Antonio, Texas
) is an American bridge player, writer, and administrator. He is the only person to win world championships in five different categories. 
Wolff was an original member of the Dallas Aces team, which was formed in 1968 to compete against the Italian Blue Team which was dominant at the time. The Aces were successful and won their first world championship in 1970. Wolff has won 11 world championships, over 30 North American championships, and was the president of World Bridge Federation (WBF) 1992–1994, and served as president of American Contract Bridge League (ACBL) 1987. He is the author of a tell-all on bridge chronicling 60 years on the scene, entitled 
The Lone Wolff
, published by Master Point Press. His column, 
The Aces on Bridge
 has been appearing daily for over 32 years, is syndicated by United Feature Syndicate in more than 130 newspapers worldwide and is available online two weeks in arrears.
IMPs Dealer North. Both Vul

3

A 10 6

8 7 5 3

Q J 9 6 2

A K Q J 8 7 2

Q 3

A 6 4

3
| | | | |
| --- | --- | --- | --- |
| West | North | East | South |
| | Pass | Pass | 4 |
| Pass | Pass | Pass | |
"Whenever you see a successful business, someone once made a courageous decision"
Peter Drucker. Routine declarer play will not land today's game. It takes a well reasoned, courageous decision at trick one to collect ten tricks. South's hand is too strong to preempt opposite an unpassed partner. However, since North passed as dealer, the preempt is an acceptable tactical move. West leads the

7, South ducks the opening lead in dummy and East's

K wins.
Can South make this contract?
Before any decision, South must count his winners. He can see seven trump winners, two aces and the good

Q for ten tricks, but beware of the illusion. If South holds on to his

Q, it will surely win a trick, but dummy´s

A will be stranded down one. South's best chance is to jettison his

Q under East's king. East shifts to diamonds, and South wins his ace. South then cashes six of his trumps to pressure the defense. When nothing starling takes place, South leads to dummy´s

10, the finesse wins and instead of one heart winner, South has two. Sometimes it's better to risk taking no tricks in a suit if a calculated risk will bring in two tricks for game.
Jettison Play: To discard a high honor, often to create an entry for partner or to unblock a suit.
The full deal:
| | | |
| --- | --- | --- |
| | 3 A 10 6 8 7 5 3 Q J 9 6 2 | |
| 9 6 J 9 8 7 4 K J 9 A 10 5 | | 10 5 4 K 5 2 Q 10 2 K 8 7 4 |
| | A K Q J 8 7 2 Q 3 A 6 4 3 | |
 Don't forget to follow us @