Source: Winter Park / Maitland Observer Thurday, Feb. 8, 2018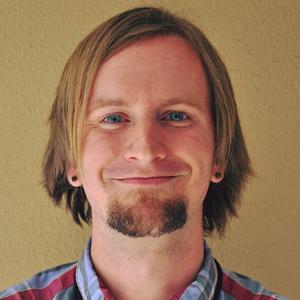 There's a competitive game of contract bridge happening every Friday in Maitland. It's a complex game of strategy and teamwork, and these players in Maitland mean business.
But these aren't your typical contract bridge players: They are fifth-graders at Dommerich Elementary.
The game of contract bridge is alive and well at Dommerich, where a group of students gather every Friday morning to play the complex card game.
"I joined because it seemed like a new card game that would be fun to learn," 10-year-old Zachary Rediske said. "I just keep doing it for the thrill of the game, not being sure whether you're going to win or lose."
The Dommerich students are able to play bridge every week thanks to Maitland resident Anissa Dyen, who brings the cards to local classrooms to pass the game on to the next generation.
Contract bridge not only helps the students improve their math skills but also boosts their communication skills, because working with teammates is critical in the game, she said.
"The thing about bridge is it's a partner game," she said. "That's a really hard thing for kids, because they're on the computers playing games, and it's just themselves. You cannot win bridge if you cannot communicate to your partner."
Dyen's exposure to the game all started about 10 years ago, when her son was attending Bear Lake Elementary in Apopka as a third-grader. He joined a bridge class for gifted students that was started by two women who were master players.
Two years later, the class was dissolved by the school, and that's when Dyen took over the bridge program and began offering it as a club at Bear Lake Elementary.
"I decided to learn and take over the teaching of the bridge there," Dyen said. "I've been doing it ever since. (My son) was obsessed with playing it. I actually had those ladies come to my house and teach me how to play."
Last October, Dyen started the bridge club at Dommerich, and already, the game is growing in popularity there.
"It's fun to play with different people each time," Ethan Breth, 10, said. "I really like that its a card game, but it's also not that easy. I always wake up on Friday, and I'm really excited just to come here and play."
"It's a lot more complicated than like when my sisters play Go Fish, which is just super easy," said Meriwether Ruby, 11. "You get more of a challenge."
But the club gives children more than just a chance to play; it also gives them a chance to compete. The American Contract Bridge League District 9 Educational Foundation offers small scholarships to young players so they can travel to the North American Bridge Championships every year. All three of Dyen's children have participated, and she continues to bring players from the school clubs every year to the tournament.
Last year, Dyen took several players to Toronto for a tournament in the summer. The next tournament will take place in late July/early August in Atlanta.
"The American Contract Bridge League doesn't want this game to die out, because kids don't play cards," Dyen said. "This is really an effort to get kids into the game."
Dyen said she hopes to eventually bring the contract bridge club to more schools.