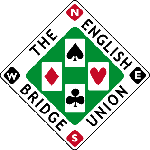 Source: EBU
The October 2017 issue of English Bridge is out now, and a printed version will be delivered to all eligible members in the next few days.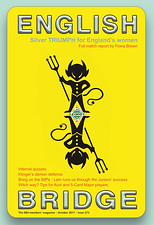 The online version, which contains extra content, including some highlights from a busy summer of junior bridge lessons around the country, and quizzes on some of the main articles, is available via My EBU (use the 'Magazine' link in the top right corner of the My EBU webpage). More information on accessing and using the online version is available here.
The County News, which is now part of the online version of the magazine, can also be accessed directly via this link – County News (an archive of these sections is available here).