Source: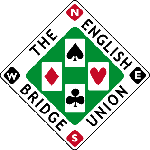 If you want some ideas or further information please e-mail Ian Payn (idp@ebu.co.uk) or Peter Stockdale (peter.stockdale@ebu.co.uk).
Make a donation
Individual's can make a donation through EBED's webpage (see 15th January below for details).
To see a list of those who are sponsoring the squads, and who have made donations, please visit the Junior Squad page.
Updates:
13th December, 11th January, 15th January
15th January 2018
English Bridge Education & Development has offered its support to the ongoing fundraising efforts for the junior teams participating in the 2018 World Youth Team Championships.
Not only will EBED be making a donation from its funds, but a page has been established on its website which allows individuals to make a donation to the fundraising effort through EBED, thereby allowing Gift Aid to be reclaimed. These donations will then be included as part of a larger donation by EBED to the EBU to support the junior teams.
Part of EBED's remit is to promote and develop the playing of bridge by those in full time education, and its constitution makes specific provision for supporting junior involvement in events organised by the World Bridge Federation. The fundraising will not only contribute to the costs of participation, but also to the squad's training sessions in the build up to the event so they can perform as well as possible in the competition. EBED hopes that this may give further enthusiasm to youngsters who may just be starting to play; that it may motivate more to give bridge a try; and that it may encourage more people to set up bridge activities for young players.
The EBU, and those involved in the squads are very grateful for EBED's contribution.
11th January 2018

Fundraising has got off to a good start, with a number of new donations received.
To see a list of those who are sponsoring the squads, and who have made donations, please visit the Junior Squad page.
Stansfield Bridge Club have found a novel way to support the efforts. Alongside a donation from the club they are also selling copies of the print you can see to the left, painted by club member, and esteemed artist, Rui Paes, with all proceeds going to the fundraising effort. See here for more information.
13th December 2017
Fundraising to send our four Junior Teams (U26; U26 Women; U21; U16) to the World Youth Teams Championships next year has begun in earnest.
EBU Vice-Chairman Ian Payn has taken responsibility for the campaign after the resignation of Darren Evetts from the EBU Board. He will be supported by the Chairman of the Selection Committee, Gillian Fawcett, Squad Leaders, players themselves and their parents, in his endeavours to engage counties clubs and individuals in raising funds for this worthwhile cause.
County Chairmen have already been written to, and the response so far has been encouraging (Sussex having already raised funds well before the letters even went out), and we have also received a very generous donation from the Worshipful Company of Playing Card Makers.
This campaign has only two rules:
1. No contribution is too small. We are grateful for any effort.
2. No hard sell: this is an entirely voluntary affair.
There is very exciting news on the major sponsor front, as well. Squad Leader for the Women's U26 Sally Brock has managed to acquire a massive £10,000 donation from Touchlight to fund travel and, crucially, training for the U26 Women's team. We are incredibly grateful to them.
"Touchlight is delighted to support the Under 26 Women's Bridge team and look forward to seeing their progress throughout 2018.
Touchlight was established on the conviction that our ever-increasing understanding of DNA would lead to its emergence as a material of the future. As such we have developed, patented, scaled and evidenced a revolutionary enzymatic platform to enable the new generation of DNA-based products."
But it's not all about big packages – we want everyone who wants to, to feel a part of this, to feel they're encouraging the future of the game.
Thanks also to No Fear Bridge for their support of the U16s through the donation of free membership to their website to all the squad and coaches.
To see a list of those who are sponsoring the squads, and who have made donations, please visit the Junior Squad page.