Source: www.abfevents.com.au newsletter April2019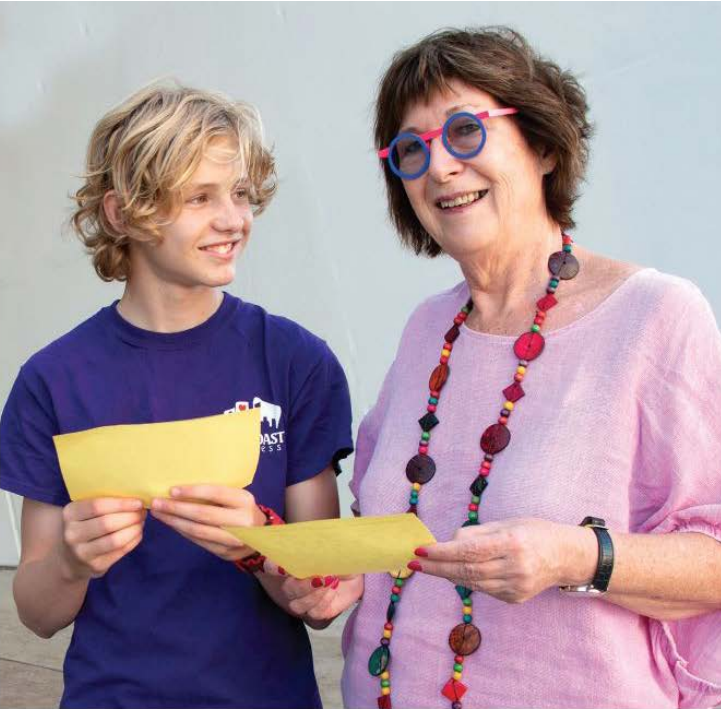 A local 12 year-old believes playing bridge supports school and life skills.
PADDY Taylor believes that the game of bridge is good for strategic thinking and good for social skills.
"There is a very rigid underlying social etiquette in bridge and the same in life. Some of my friends at school spend 12 hours a day on a device. This is like old people being shut away at home. Playing bridge is very social and you talk with so many different people; said Paddy. The mental challenges of bridge complement Paddy's love of surfing and also playing in the Kenmore under 24 soccer team.
Playing bridge in the largest international bridge congress in the Southern Hemisphere was "a cool experience says the so year old local Brookfield boy. His parents and Kenmore State High School teachers supported Paddy taking a week off school to attend this once a year major event. Between working and playing bridge he studied and submitted school assignments by email. He was expecting to work at the so day Congress, but played in a competition when someone became sick. As he has been playing at Kenmore Bridge Club with players of all levels, this was not an issue for him. He and his partner came fifth in the day long competition.
The Gold Coast Bridge Congress attracts 25oo players from all over the world and has been convened by Kenmore local Therese Tully who is the Grand Aunt of Paddy. Therese has been a valuable mentor to Paddy and introduced him to Kenmore Bridge Club where he plays regularly during his school holidays.
Paddy says: bridge opens a lot of opportunities and if you are on the youth team you can go overseas and interstate.
Don't forget to follow us @