Source: IBPA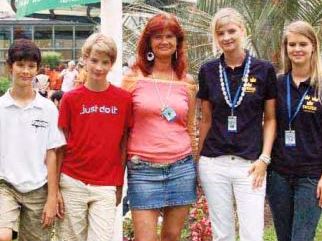 The Rimstedts (with mother Ann and father Magnus Eriksson) may eventually lay claim to being the first family of bridge, but they have a way to go yet to catch the Moss family (father Mike, mother Gail Greenberg and children Jill Levin, Brad and Andrew), with 12 World Championships among them. However, no family other than the Rimstedts has ever had four such accomplished children, let alone at such a young age. The twins Mikael and Ola were taught bridge by their sisters at the age of five. That made up a table of four with a total age under 40. The boys were more interested in other sports, however, such as golf, football and badminton until they decided to try out for the Swedish Schools team. Although still interested in other sports, especially golf, they have never looked back.
Sandra has won six medals in World and E uropean play, including gold in the Women's European Pairs in Tromsø in 2015. She currently lives in New York City with her husbamd Shane Blanchard, himself coming from a distinguished bridge family. Sandra has also won a number of NABC titles. Cecilia has won nine medals in European and World play, including three gold, as well as a handful of NABCs. The crowning achievement so far, however, was her win in the Venice Cup in Wuhan.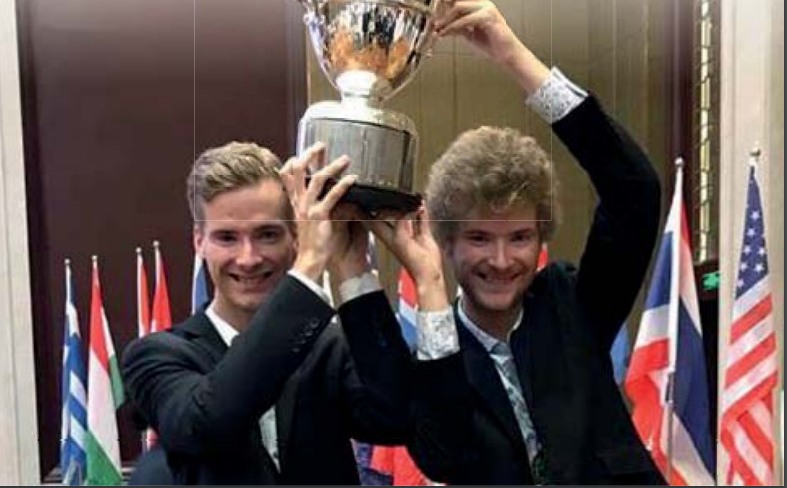 Most of the boys' wins have come together as partners, including the big one, the 2018 World Open Pairs in Orlando, the most difficult World Championship to win. Surely Bermuda Bowls and other world titles will follow. Mikael has 11 medals in European and World play, six of which are gold, as well as a few NABC wins. Ola has 12 medals, one more gold with a different partner. We are certain that that does not play a part in any sibling rivalry and trash talk. The boys credit our own PO Sundelin for his part in developing them as bridge players. With World Championship wins in 2018 and 2019, the Rimstedts were an easy choice for IBPA Personalities of the Year. Not only are they all superb players, they embody what is best about bridge: they have impeccable ethics, they are personable, they are disconcertingly young for their level of success and, oh yes, they are all devastatingly attractive.
 Don't forget to follow us @