Source: Bridge.dk
Juniorbridge is for young people under 25. Bridge can be grown at all levels and with all kinds of commitment.
The Danish Bridging Federation offers junior bridging activities at all levels every year. Free camps where we introduce you to bridge through play and seriousness, teaching for the coveted, championships where there is room for everyone and national team activities. Follow the activities of the Facebook group Juniorbridge in Denmark . You can read more about the Junior National Teams here.
Junior Camps
Ca. three times a year junior camp is held – free of charge for anyone under 25 years. In the 2019-2020 season, three junior camps are set:
March 28 – 29, 2020 in Eastern Hurup
4 – 5 July 2020 in Svendborg – will be held in conjunction with the Danish Bridge Festival .
The U26 Committee and the Danish Bridges Federation work closely with the Danish School Bridge  to disseminate the knowledge of bridge among children and young people. Also find Danish School Bridge on Facebook .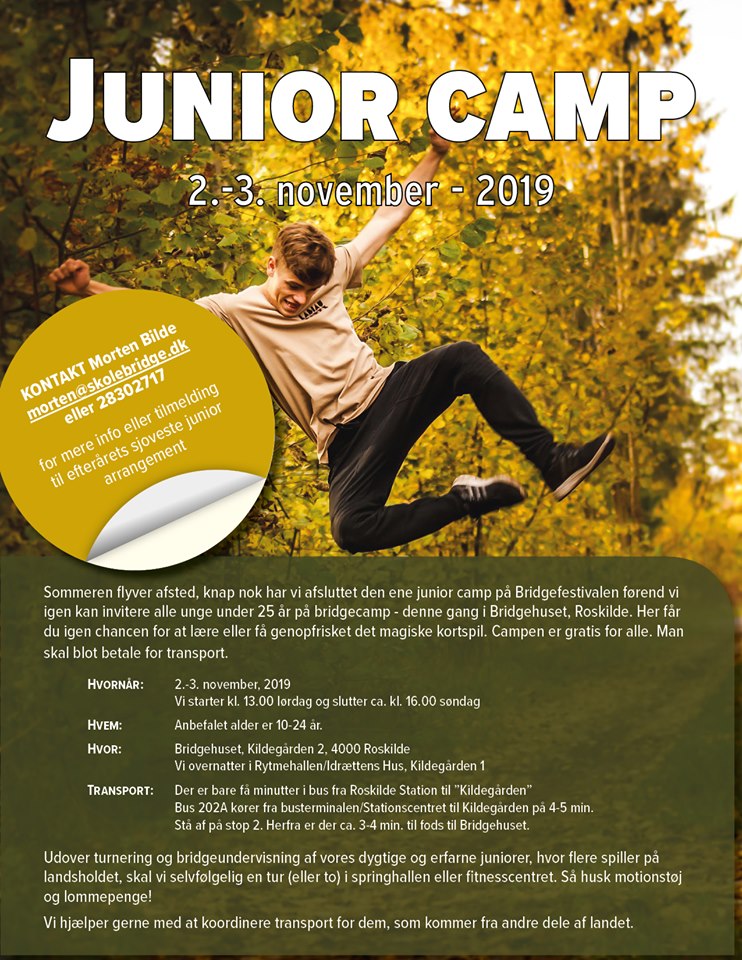 Don't forget to follow us @