Last weekend (26th-28th January), England held a 16 pair trial to select a team for the Lady Milne Trophy. This prestigious event is part of the Home International Series which is annually contested by England, Scotland, Wales, Northern Ireland and the Republic of Ireland. This year's event will take place in Scotland (13th-15th April), and as hosts, Scotland will also be allowed to field a second (SBU) team.
England will be epresented by the top three finishing pairs – Heather Dhondy & Abbey Smith, Alexandra Birchall (24 yeard old) & Qian Li, and Heather Bakhshi & Claire Robinson.
Dhondy, a multiple World and European champion, is partnering Abbey Smith, who last played in the Lady Milne in 1994. Birchall and Li will be making their full England debuts, though Birchall has represented England at the Junior European Championships in 2017, and is also playing in the Junior Camrose (the Junior section of the Home International series) in February.
Bakhshi and Robinson made their England debuts in the victorious team at the 2017 Lady Milne trophy, where they finished as the event's top scoring pair, and are the only English pair returning to defend the trophy in 2018′.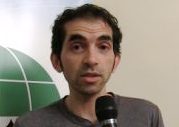 Bakhshi is just one of four English Internationals in her family – her husband David has represented England in several major championships, and will be part of the England Open team at the 2018 European championships, while her son Liam (17) will be representing England at the 2018 Junior Camrose, and both Liam and her daughter Jasmine (13) are hoping to represent the England U21 and U16 teams at the 2018 World Junior championships in China.