08/12/2018, Wujiang, China
Follow us on Instagram, @wbfyouth
Source: Daily Bulletin 5
ONE, THREE, SEVEN AND SEVEN
We are nearing the end of the round robins, but some divisions are closer than others.
With only one match to go in the Kids, four teams have already qualified for the quarterfinals: USA, China 3, Canada and Norway. Sweden and France are almost safe, but there are several other countries who could make it through.
The Girls have three more matches, before enjoying a day off on Tuesday. It would be very surprising if China, France, the Netherlands and Poland do not move forward. The countries vying for the other four quarterfinal berths seem to be Turkey, Hungary, USA, Indonesia and Norway.
The Juniors and Youngsters have seven matches to play.
In the Juniors, USA1 is still in first place, despite two losses on Sunday. The Americans are half a match ahead of the Netherlands, with Poland and France right behind. But most teams can still make the quarterfinals if they do well over the last two days.
In the Youngsters, Israel is a match clear. Then in close succession come Italy, Poland, Bulgaria, Sweden and Germany. They are surely safe, being more than a match clear of seventh. There are then several teams vying for the last two spots in the quarters.
RESULTS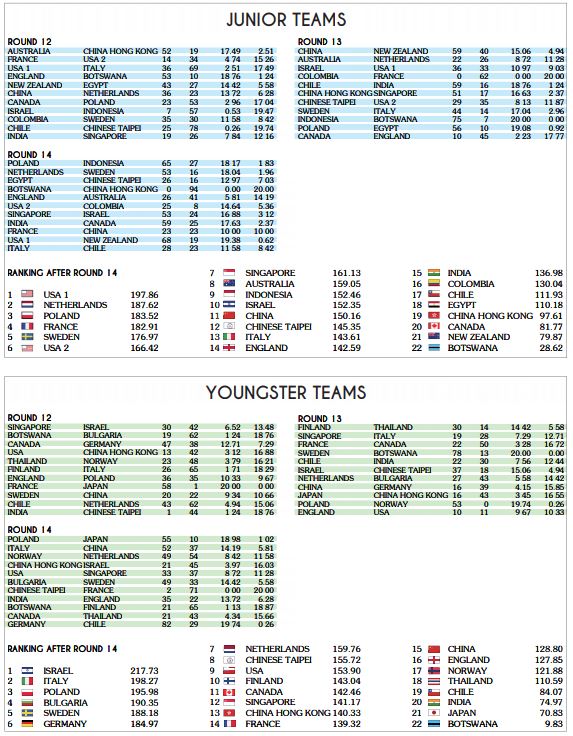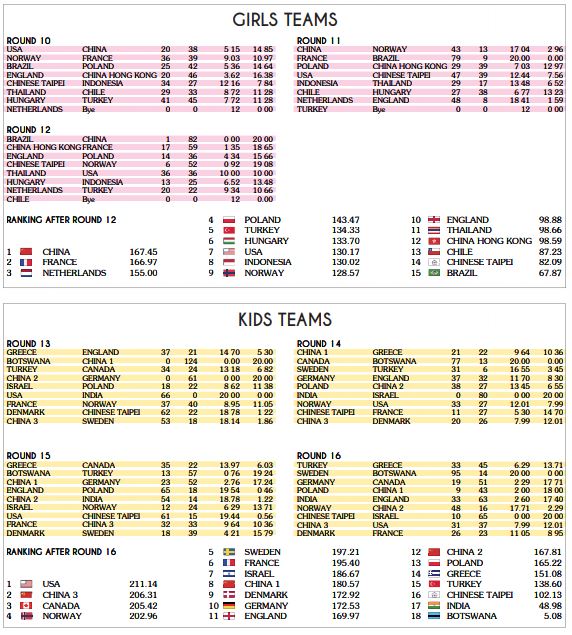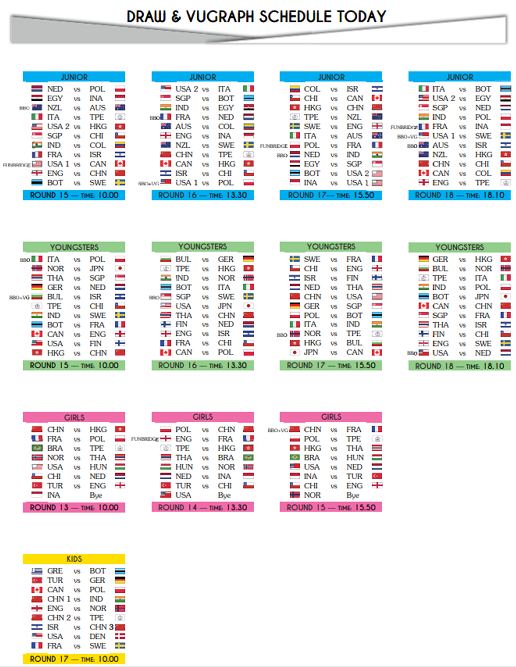 Visit World Bridge Federation Youth Facebook Click here
More fotos and videos: World Bridge Federation Youth Facebook Click here
Follow us on Instagram, @wbfyouth