Source: Gold Coast Bulletin 3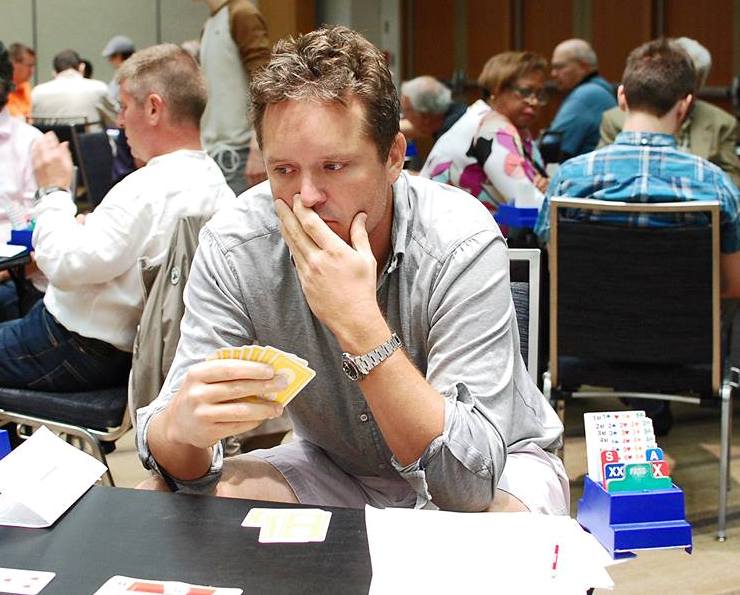 The Gold Coast Congress always attracts plenty of international visitors and the 2019 edition is no different. This year we have players from the Netherlands, England, Canada, USA, New Zealand, China, and New Caledonia amongst others joining us for a fun-filled week. So far, we haven't had any complaints about the weather!
Among these overseas visitors is John McAllister from Charlottesville, Virginia. As well as being an expert bridge player, John is a filmmaker and this is his first time in Australia. He was invited to compete in the Gold Coast Congress by one of our top players, Sartaj Hans, and so far he is having a great time here.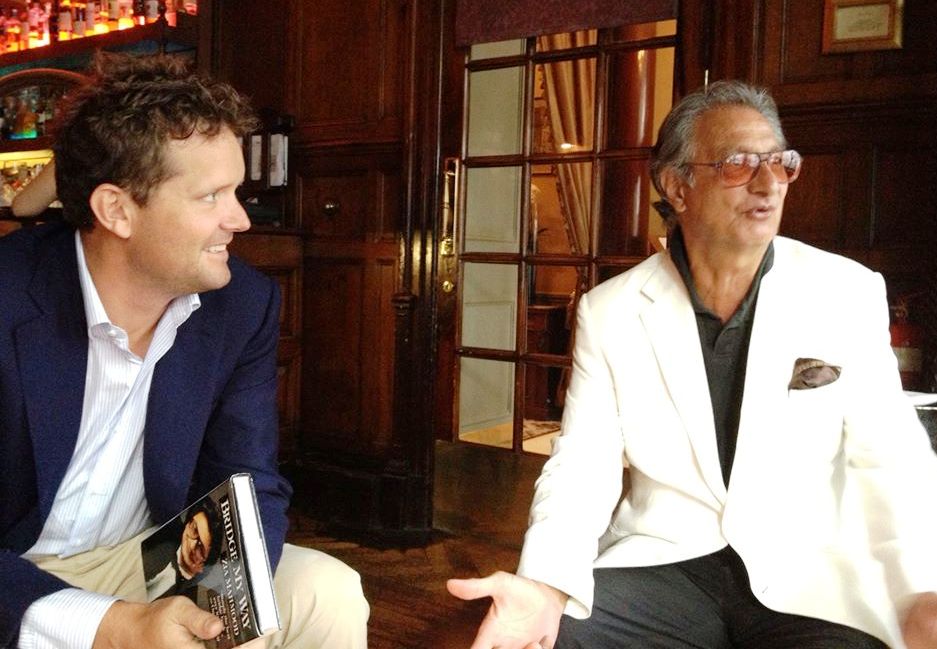 Some of you may have noticed John playing in the Bobby Richman Open Pairs with Nabil Edgtton – together they have a claim to be the tallest partnership at the event! Before focussing on filmmaking and bridge, John worked in investor relations for a hedge fund. Shortly after finishing up at his former job in 2012, he was playing at his first North American Bridge Championships (think Spingold, Vanderbilt etc.) and was part of a brainstorming session about how to get more young people into the game.
John realised he could play a role in bringing young people into bridge if he could show off the allure that bridge has for so many youth players around the world. What better way to do this than a movie? Although John's primary reason for visiting Broadbeach is for the competition, he is very excited about the Australian premiere this week of Double Dummy, his most recent film and the first ever feature film about bridge.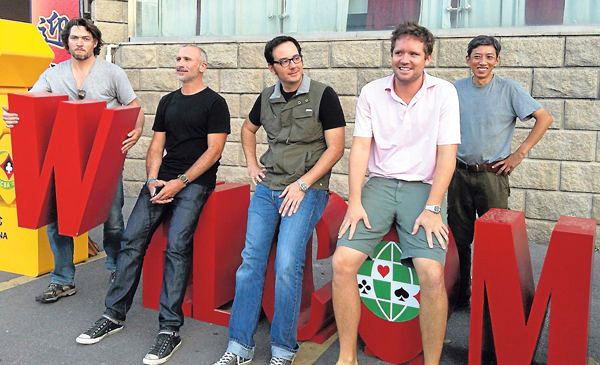 The film follows the USA under-21 team at the 2012 World Youth Championships and their journey through the tournament, while also talking to their families and friends back in the USA as well as major bridge personalities about the future of the game.
On Thursday night at 9pm, Double Dummy will be screened at Event Cinemas Pacific Fair, a short walk from the Gold Coast Convention Centre.
Quiz: what three things do all of these names have in common?
• Renee Cooper
• Peter Hollands
• Andi Boughey
Answer: all are past international representatives at youth level for Australia or New Zealand. All have since gone on to represent their country at senior level (Women's for Cooper and Boughey, Open for Hollands). And all can be spotted in Double Dummy if you keep your eyes peeled on Thursday night!
If you'd like to see the movie (John will also be doing a free Q&A after the screening) and support a great cause, tickets are $20 each.
All profits will go towards the Friends of Youth Bridge Fund which assists up-and-coming Australian youth players. Please see the Admin Desk or Liam Milne/Andy Hung/John McAllister who will be carrying a few tickets around with them.
Tickets are strictly limited and already selling so please get in early to avoid disappointment. John is a passionate supporter of Youth Bridge and is a firm believer that to keep bridge alive, we need more young people coming into the game.
"If just one person comes to see Double Dummy and picks up bridge as a result, that has huge ramifications", he tells me.
Come along on Thursday night and feel free to bring a friend – it might just change their life.
Don't forget to follow us @