Source: www.bridge.no
Norway has two teams to participate in the World Cup for youth teams in China in August 2018. These are the U16 team and U26 girls. U16 qualified directly to the World Cup thanks to his fifth place in the European Youth League in Slovakia last July. Even though our girls team was not directly qualified, they have also received an invitation to this year's World Cup.
Norway Youth teams to participate
Norsk Bridgeforbund has announced the teams players. The U16 team consists of the following players and coach, captain with their associated club and residence:
Marius D. Austad, Flekkefjord BK/Flekkefjord
Christian Fredrik Johnsen, Målselv BK/Bardufoss
Magnus Sætre, Lyngseidet BK/Furuflaten
Thomas Tøsse, Heimdal BK/Trondheim
Anders Brogeland, Flekkefjord BK/ Flekkefjord
Kaja Brekke, Jessheim BK/ Jessheim
NPC: Kristian B. Ellingsen
Coach: Liv Marit Grude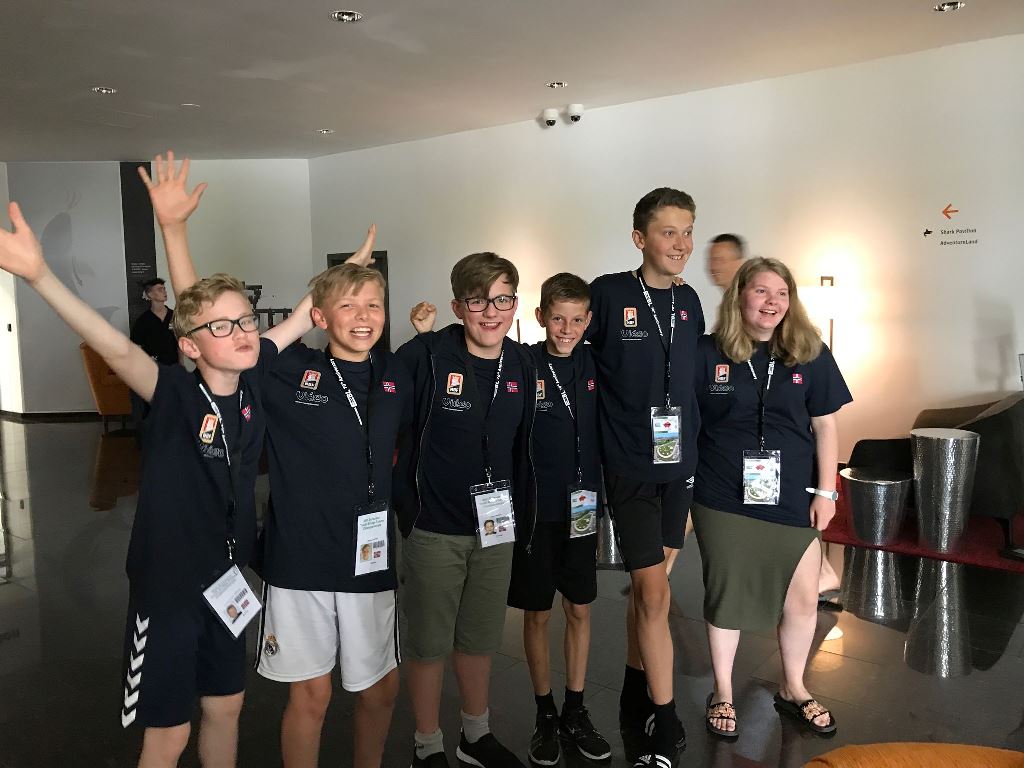 Our U26 girls team, won a bronze medal in the World Cup two years ago. The team consists of six players with only five players from the 2016 team (one of the girls cant play due to her age). The "Non-playing captain" Sven-Olai Høyland has also included Ida M. Øberg who played on the U16 team in the Euro in Slovakia in 2017.
Katarina Ekren, Bergen Akademiske BK/Bergen
Thea H. Hauge, Os BK/Os
Thea Lucia Indrebø, KGB Klyve-Gulset BK/Skien
Agnethe H. Kjensli, Nesodden BK/Nesodden
Sofie G. Sjødal, Nesodden BK/Nesodden
Ida Marie Øberg, KGB Klyve-Gulset BK/Skien
NPC: Sven-Olai Høyland
Coach: Elisabeth G. Sjødal