Source:
Svensk Bridge
Shireen Mohandes from the UK has arranged Zoom meetings where expert players play at BBO, and spectators can see their perspective, listen to their reasoning live, and even ask questions to the player. A unique opportunity that is only practically feasible online. Martin Lidfors tips and recommends testing. The next session is on Saturday at 21.00 Swedish time. Instructions for participating are in the picture, click on the picture to get the full text .. .
Send an email to invite@hartsdale.co.uk



Put either "Dutch room" or "Norwegian room" or "English room" in the subject.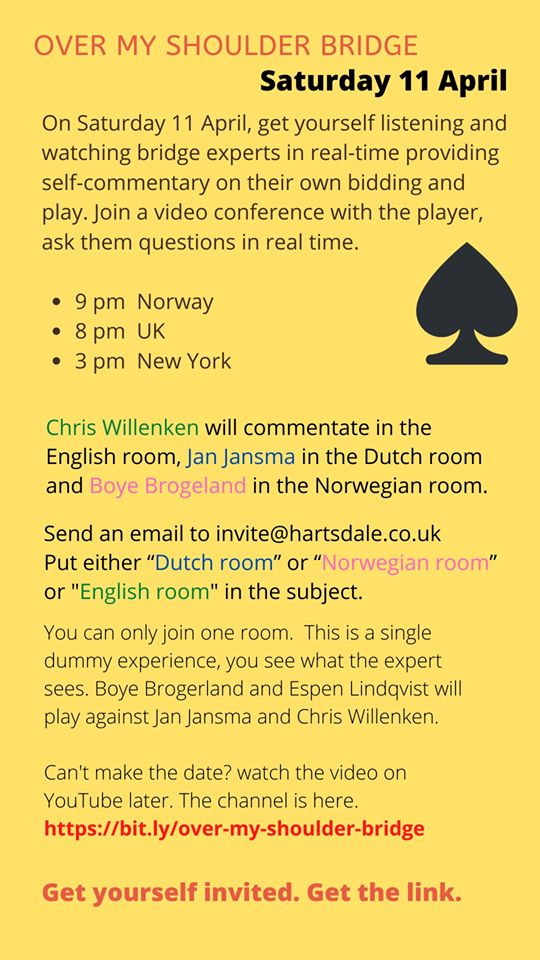 If you cannot attend, you can watch afterwards via Youtube:
https://www.youtube.com/channel/UCwKAbZ28OKDkd2-oBN5mK3w
Don't forget to follow us @