By: Bert Toar Polii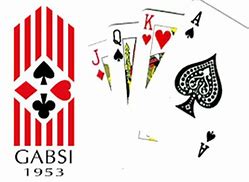 Indonesia who once triumphed in the Asia Pacific region and has even been recorded in the top 5 in the world of bridge sports is now stagnant.
Even in the biggest event of the 2018 Asian Games where bridge was first competed, as our host it failed to reach the target of two gold medals that were announced. We are only able to win 3 bronze medals.
Next year at the 2019 World Bridge Team Championship in Wuhan, China sent three teams, open, ladies and seniors even failed to reach the last 8.
Seeing this situation, PB GABSI under Ms. Miranda S Goeltom launched a program to concentrate more on handling junior players.
In addition to achieving achievements as well as efforts to accelerate the regeneration of players. Because in addition to seniors who have to be followed by players who are aged 62 years and older, the open, ladies and mixed teams are still dominated by old players. This happens because so far PB GABSI has concentrated more on handling bridge installation through the Bridge Entrance School program.
Now it's time to change the focus, the quantity has been successful now we improve the quality of the players.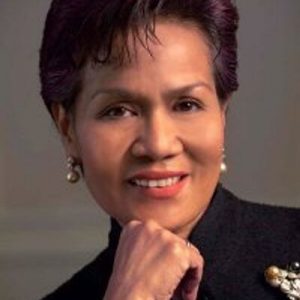 According to the Chairman of PB GABSI, Miranda S Goeltom there are several programs designed to succeed the target so that Indonesian juniors can take part in the world level starting in 2022.
Some of the interrelated programs begin by preparing quality trainers through the Training of Trainer or TOT program which will be carried out continuously in various ways.
Furthermore, utilizing Bridge Base Online optimally by holding a Bridge Online Championship, Online Bridge Seleknas and Online Bridge Tournaments.
Besides that the centers where the bridge training will be multiplied, it will be endeavored that in every major city there will be a bridge training center if necessary more than one bridge training site.
At the training ground, classes are also provided for those who want to learn bridges and sessions to improve the ability of bridge players by calling bridge experts to share their knowledge before training.
Another thing that will be done is the data collection of members and master points so that later there will be a bridge tournament with the classification of masters and non masters. But still there are open tournaments that can be followed by anyone.
This will make it easier to form a national team later because only the players with the highest master points will be invited to take part in the national selection.
In this way it is expected that players who want to become players on the national team will be actively practicing and not changing partners. This will benefit PB GABSI because there is no need to hold a long-term national training committee because the selected players already have a strong basic capital. The only thing that PB GABSI has to do is to find them sponsors so they can get flight hours against strong teams in weighted bridge tournaments abroad.
In addition, PB GABSI will also expand tournaments by inviting Pengprov, Joint, Clubs and agencies and others to hold tournaments.
PB GABSI itself will hold the Indonesian Bridge League, the Student & Bridge Bridge League, the Bridge & Student Bridge National Championship and the Bridge & Age Group National Championship and of course National Selection.
In addition, there will be an effort to have a President's Cup that is tiered in the Regency / City and then the Province and the Grand Final in Jakarta for the Presidential Cup.
Facing 2020, there are several International Championships that become the PB Gabsi calendar, namely:
APBF Open Congress in Perth Australia on 15-22 April 2020.
Facing this event, PB GABSI will send the Junior U26 and Girls U26 national teams as well as preparations for the 2020 World Youth Team Championship in Salsomagiore.
For Open, Ladies, Mixed, Youngster U21 and Kids U16 submitted to Pengprov, Joint and Clubs who are interested at their own expense. PB Gabsi will pay the registration fee and provide national team uniforms for those interested. Especially for seniors submitted to M. Bambang Hartono as a project officer to determine.
World Youth Team Championship 2020 in Salsomagiore on 30 July – 9 August 2020.
PB Gabsi will send the Junior U26 and Girls U26 national teams who qualify for the qualification round in Bangkok in 2019. For Kids U16 offered to Pengprov Gabsi Sulut who passed the Kids U16 team in Bangkok to send a team to Salsomagiore.
World Bridge Team 2020 in Salsomagiore on 21 August – 3 September 2020.
In this event PB Gabsi is required to send at least 1 male and 1 female couple to be guaranteed the right to take part in the 2021 World Bridge Team Championship in Morocco.
This event matches Open, Ladies, Senior and Mixed numbers between countries, both teams and couples. There is no decision yet about this.
Don't forget to follow us @