Source: https://www.facebook.com/marcin.kuflowski
Somehow it worked out in this year's bridge




Youth Interprovincial Championships that …

 38 competitors from Malopolska and Silesia took part in it,


Including 13 from the Culture and Sports Centre in Skawina.


There were 12 podium places in two age categories….


…and 11 of them were taken by "ours" 😉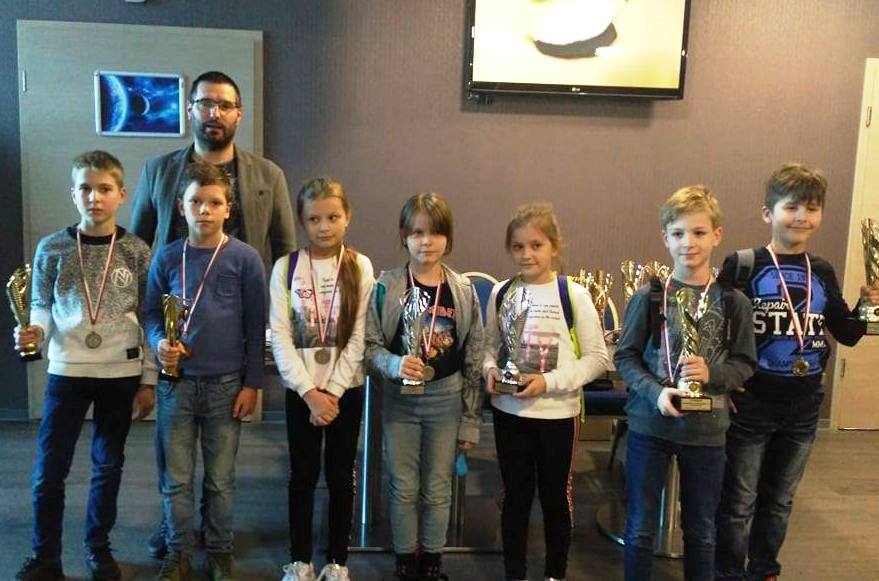 U-12:
🥇 Antoni Wójtowicz – Kacper Kisielewski
🥈 Emilia Massalska – Milena Klimiuk (and Alina Klimiuk)
🥉 Ignacy Kotewicz – Jan Trojak
U-15:
🥇 Łukasz Kasperczyk – Michał Stasik
🥈 Kinga Kowal – Laura Cichoń (non-CKiS)
🥉 Kacper Kuflowski – Franek Kurlit
Congratulations to the youngsters (for some of them it was the first tournament in their lives, and for all of them from the younger group – the most serious one so far).
Don't forget to follow us @