Source:  CSBNews
Dear All: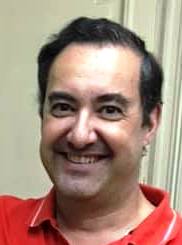 By virtue of the situation we are living in and as a result of the World Youth Championship; in its different categories; was not suspended or postponed, we agreed with the CSB (South American Bridge Confederation) President Mr. Marcelo Caracci we agreed to make the Youth Trials online, since we will not be able to do it later.
The main urgency is that the South American Zone (WBF zone 3) is to classify the national representatives that will compete in the 2020 World Bridge Games in Salsomaggiore Terme.
Our zone has been assigned 2 places  in the U26 Open category, 2 U26 Ladies places, 2 places in U21 and 1 place in U31. In order to allow time for the prepare the classified teams, the trials will be done online.
The dates will be May 22, 23 and 24 and the General Director of the event will be Dr. Gustavo Chediak (ROU).
We will publish more details shortly.
Best regards.
Ing. Jorge Campdepadros
President of the CSB Youth Commission
Don't forget to follow us @