Source: www.svenskbridge.se
Mixed teams have entered the international championship calendar and the category is going to be present at the World Championships in Wuhan, China in September.
In order to qualify for the championship, it is important to place yourself among the top 8 of the 30 teams participating in the European Mixed Championships, in Lisbon on 22-28 February.
Sweden participates with a young team that has very good chances to move on to the World Cup final, they can probably also give the other countries a fight about the medals!
The team consists of:
• Sanna Clementsson – Simon Ekenberg
• Ida Grönkvist – Mikael Grönkvist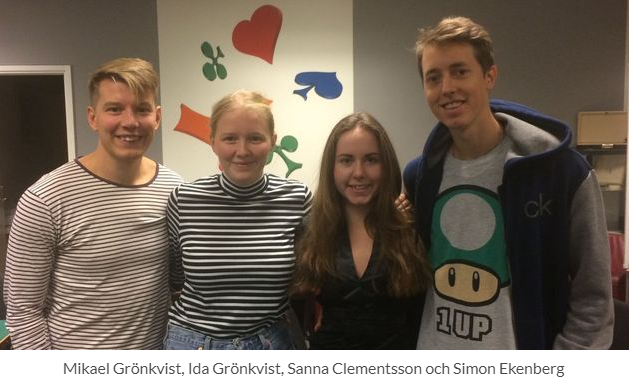 The game starts on Friday, February 22 at 11:00 am.
You play a match of 12 boards against all other teams, the time / match is 1 hour and 40 minutes.
4 matches / day every day except on Saturday when it is played 5 matches. The team that tops this list after 29 matches played are going to be thge new European champions.
Don't forget to follow us @