Source: http://cdn.acbl.org/nabc/2018/02/bulletins/db6.pdf
Toronto-area bridge is alive and well, not only in its tournament and club scene, but also in its youth programs.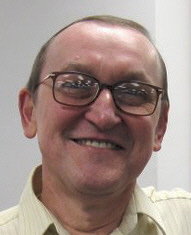 According to District 2 Director Paul Janicki, the spike in youth participation is having an unintended consequence: parents of youth players are learning the game.  "It's the opposite of the usual pattern where parents or grandparents teach the game to their children or grandchildren," he said.
A Toronto-based youth foursome came to the Summer NABC to represent District 2 in Flight C of the Grand National Teams. Max Cheng, 14, Darwin Li, 11, Cindy He, 15, and Jasmine Xiong. 15, made the trip to Atlanta.
The quartet was eliminated early in the contest, but they were unfazed. They had no time to be disappointed because they were gearing up for their next event: the Spingold Knockout Teams.  Not the Mini-Spingold, mind you.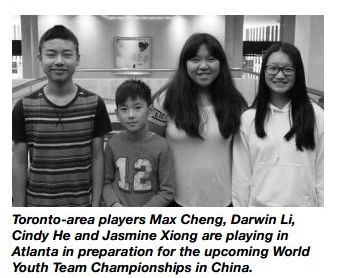 The NABC+ event with all the world champions. That Spingold. This is the second NABC the squad has attended, the first being last year's Summer NABC in their home town. Several years ago, the players met through bridge classes in the Toronto area, including a beginner's class taught by Michael Yang.
Later, they each took some online classes from various Toronto area luminaries such as Daniel Lavee and Danny Miles. The older members of the group – Cindy and Jasmine – have been playing a bit longer, and they were part of the Canadian delegation that attended the World Youth championships in Salsomaggiore, Italy, in 2016.
This year, teammate Max will join the older girls as they travel to the World Youth Team Championships in Wujiang, China. The tournament starts Aug. 8. Cheng and He will represent Canada in the Under 16 category, while Xiong will play on the Under 21 team.