Mrs Ela Tomczuk  was kind enough to answer some questions about: Bridge2Success. Here are the answers
a) How are you preparing the first event?
Bridge2Success FEST will be the first bridge festival in Poland. We want to establish Guinness Record in the most people playing bridge at the same time at the same place, so we invite people from all over the world to Warsaw.

At the same time we want May, 11th to be the global bridge celebration, so we are attracting other NBOs to play the same tournament in their countries and have a skype connection to be able to greet each other. We are also inviting those who – because of any reason – can't leave their home – for them we are planning to play the same tournament on-line.
We invite diverse group of players – children, seniors, NGO's, politicians, artists, businessmen, students, amateurs, social players and professionals. For professionals, there will be special section- they will start earlier and play 10 more hands. After that, they will join main tournament for 20 hands played all over the world.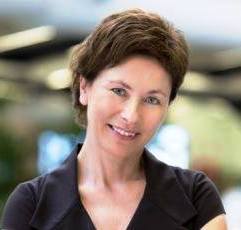 We want to have fun at that day, so we have agreed with Polish artists who play bridge, that they will play in tournament and after they will give a concert.
We also take care for those who don't play but accompany the players. For them we are preparing special attractions for the time of play. After they all meet at the concert.
It's important to mention, that we don't plan to have money prizes. Instead there will be unexpected prizes / surprises like i.e. lessons with the best bridge players in the world. And a lot of prizes in different categories (the youngest, the oldest, country champions etc)
… and one more…. as the mission of Bridge2Success initiative is brings together different group of people, we want to start with "bridge couchserfing" instead of staying in the hotel. Let's see how it works 🙂
b) How many NBOs got in touch with you?
I have some verbal declaration maybe not from NBOs but rather bridge clubs like Spain, Israel, Greece, Chicago, Scotland, England. I've got the information from Australian Bridge Federation that they are considering it. If possible – your support to gain officially NBOs will be more than welcome 🙂
C) Future plans?
#Bridge2Success FEST is just the beginning. In general, we want to create fashion for bridge specially among group of 18 – 55 years old and show that bridge can be fun and perfect tool to know new people, travel around the world and achieve personal goals. We are full of ideas and you can be sure that some more worldwide actions will come 🙂
Click on  https://www.youtube.com/watch?time_continue=2&v=zkL9SBDFFIk
to watch the video about Bridge2Success
Click Here to download the Presentation of the Project
For more information,please contact:
Ela Tomczuk – ela.tomczuk@bridge2success.com.pl
Marek Malysa – marekmalysa4@gmail.com
Don't forget to follow us @