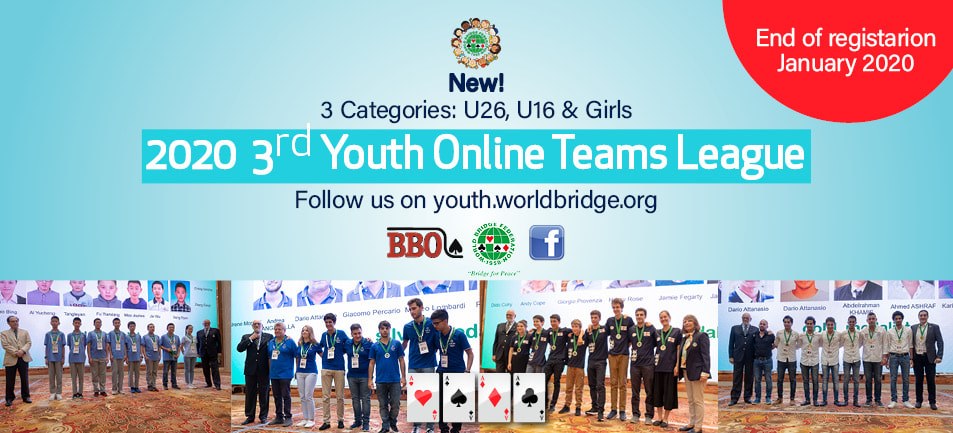 Dear Friends,
I'm happy to announce on the 3rd WBF Online youth teams league and now
in new Format
base on the results of 2019 (as announced before). We will have a new
Girl's (Power!)
category and more very nice changes.
An email was sent to all NBO's + NPC's / Coaches of the teams who took part in 2018 or 2019.
From now, we will have a league structure, you can find all the details inside the
first information letter attached
.
The 2 main dates that you need to be aware of:
1. End of registration – Sunday 20th January 2020
2. Start of the first round – Sunday, 2nd February 2020
Please read the Information file.
If you didn't get an email with the xls Registration file
, please let me know.
Feel free to contact me if you have any questions,
Have fun and spread the word
🏆
🥳
Yours sincerely,
WBF Youth Bridge Development Coordinator
Don't forget to follow us @