Thailand Championship Youth Tournament is part of Contract Bridge League of Thailand strategy to create new young Bridge player in Thailand. This tournament is open to all Thai youth under 18 years old. There are four events as follow: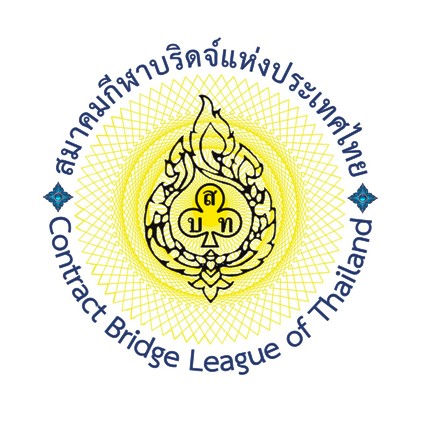 1. Bridge Under 18
2. Bridge Under 15
3. Minibridge Under 18
4. Minibridge Under 15
Final Event will be held face to face on 10-11 September 2022 at Sports Authority of Thailand, Chalearmprakiat Building 7th Anniversary.
Regional Qualifying round will be held online using RealBridge. Regional Qualifying Round date as follow:
Region 1 (South Central and Eastern Region part of Thailand) 23-24 July
Region 2 (North Central and Western Region part of Thailand) 16-17 July
Region 3 (North-Eastern part of Thailand) 9-10 July
Region 4 (Southern part of Thailand) 25-26 June
Region 5 (Northern part of Thailand) 2-3 July
Follow the Tournament at: Official Tournament Website https://thailandbridgeleague.com/?page_id=2297
Facebook https://web.facebook.com/bridgeofthailand
Don't forget to follow us @