September 21,  2019
This is how the daily Bulletin described the situation: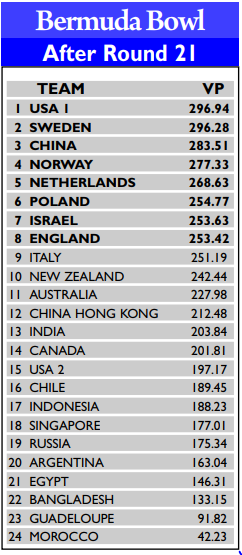 When you are No. 1 in a competitive endeavor, it's not unusual for every opponent to come at you extra hard. The veteran Nick Nickell team — USA 1 in the Bermuda Bowl — know what that's like as one opponent after another views a match against them as a chance for fame and maybe a championship. The Nickell team's impressive record in high-level bridge competition indicates they know how to handle these situations. That's not to say, however, that the team is unbeatable — just nearly so.
On Saturday in Wuhan, USA 1 suffered two defeats, one of them by the surprising score of 54-3 at the hands of the strong team from Norway. That disappointment was followed by a narrow loss to Israel, who moved from ninth to seventh.
Even with the two losses, USA 1 is still a lock to qualify for the quarter-finals, which begin on Monday, by virtue of the fact that they are nearly 50 victory points ahead of the team in ninth place. Any of those behind them can earn a maximum of 40 victory points with just two rounds to go, so USA 1 is mathematically safe from being overtaken. Three other teams are in the same position — Sweden in the Bermuda Bowl and England and USA 2 in the Mixed Teams.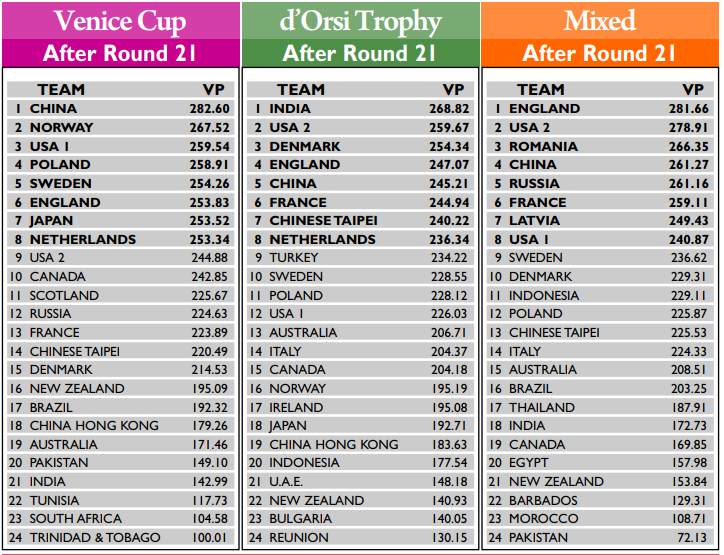 September 22th Draws & BBO Program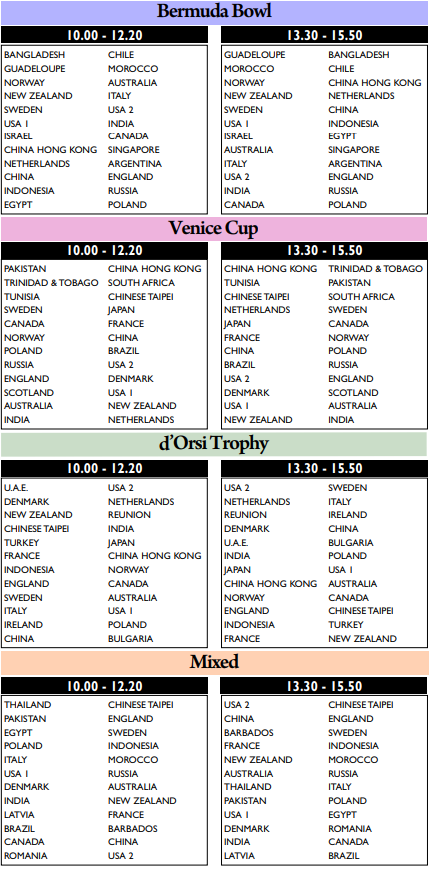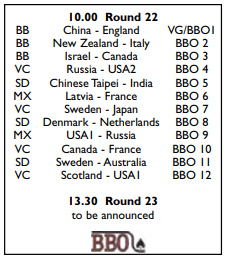 New Facebook News
World Bridge Federation
New Videos
New Facebook Albums
Teams Album 
Don't forget to follow us @