Don't forget – you can still enter for the 6th World Youth Open Bridge Championships being held in Croatia from 20 – 29 August.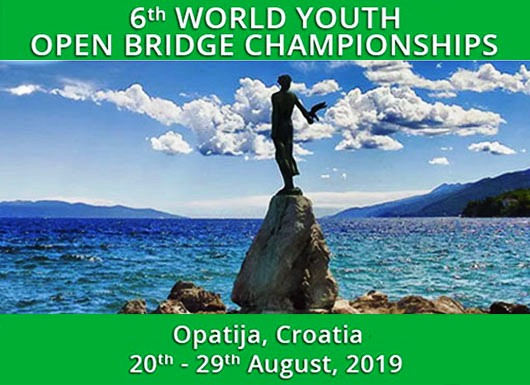 This is a really enjoyable, transnational event so players from different countries have the chance to play together. It's challenging and fun ! There is no specific deadline for entries, we can accept them as long as there is space at the venue.
Come and join us in Opatija !
To register for an event, please click on the appropriate link depending to the event type (Pairs or Teams) and then follow the instructions.
Don't forget to follow us @