XUZHOU, CHINA, October 28th 2018
Ended the second Round Robin these were the final results:
Gold Medal CHINA1: Sijia Gu, Jiawen Gu, Benjie Miao, Zhi Zeng, Xiaoyuan Zhang, Jiale Zhu, Aiping Wu (NPC).
Silver Medal POLAND: Maksymilian Chodacki, Arkadiusz Majcher, Piotr Marcinowski, Patryk Patreuha, Jakub Patreuha, Mateusz Sobczak, Stanislaw Golebiowski (NPC).
Bronze Medal CZECH REPUBLIC: Michael Botur, Erik Klemš, Lucie Kohutova, Lukas Kolek, Martin Melcak,  Jakub Vojtik, Milan Macura (NPC).
FINAL RESULTS: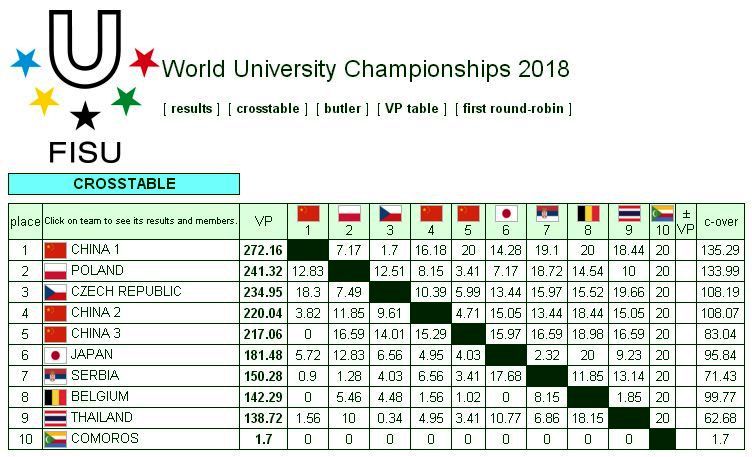 Official Website of the Event: http://www.fisu.net/events/world-university-championships-events/bridge/2018-wuc-bridge
Official Website of FISU: http://www.fisu.net/
Don't forget to follow us @