Source: IBPA Column Service MAR 2022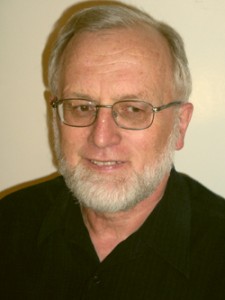 **Source: wikipedia: Tim Bourke "is an Australian bridge player and writer. His joint project with Justin Corfield "the Art of Declarer Play" won the International Bridge Press Book of the Year award in 2014.
IMPs Dealer South. Both Vul

A K 5 4


A 8 6 5 4


A K


K 4

Q J 2


Q 3


Q 7 6


A Q 10 7 3
West
North
East
South
1
Pass
1
Pass
1NT
Pass
2

1

Pass

2NT

2

Pass
6NT
Pass
Pass
Pass
Artificial game-force
Minimum with at most two hearts and three spades.
Opening lead:

J
This deal came up in a team game and both sides reached six notrump. Both West players led the jack of diamonds, and it was over to the declarers.
At the first table, declarer tried turning his eleven winners into thirteen. After winning the first trick with the king of diamonds, declarer cashed the king and ace of clubs, finding them five-one. Declarer's backup was the heart finesse. So, he led a low diamond to dummy's ace to play the four of hearts toward his queen. Alas, West took the queen of hearts with the king and returned the jack of hearts to declarer's ace. Declarer now had to lose a further trick to finish one down.
At the other table, the play to the first two tricks was the same, declarer winning them with dummy's minorsuit kings. However, when declarer led the four of clubs toward his hand and East played the eight of clubs, South covered it with the ten. Declarer reasoned that he just needed four club tricks to make his contract and that playing the ten would guarantee that outcome. Once West discarded on the second round of clubs, declarer claimed twelve tricks
The complete deal:
A K 5 4
A 8 6 5 4
A K
K 4
10 8 7 6
K J 10 7
J 10 9 2
2
9 3
9 2
8 5 4 3
J 9 8 6 5
Q J 2
Q 3
Q 7 6
A Q 10 7 3
 Don't forget to follow us @