Source: https://www.bridge.no/
The U26 national team has a new captain, and it is none other than Christian Bakke. We congratulate Christian and take the opportunity to get to know him a little better.
His name was Christian Bakke, and he became a bridge player.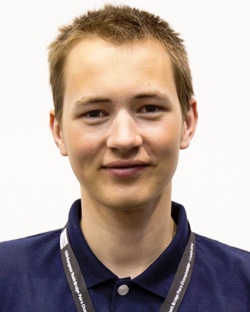 Yes, because even though Bakke is well on his way to becoming a lecturer in mathematics, he is also a full-time professional bridge player. And it is perhaps not so strange that it turned out that way, because with 15 NM titles and several international merits on the conscience, one can be said to be a skilled bridge player, and rightly so.
Bakke represented Norway for the first time as a 15-year-old in the EC in Albena 2011, on the U21 national team. He is one of the few who has taken the step straight from junior to the open national team, and has represented Norway every year since 2011.
On the open national team, he has been a partner with both Boye Brogeland and Tor Eivind Grude, and he has also been non-playing captain for Norway's senior team.
On a daily basis, Christian plays for Bergen Akademiske Bridgeklubb, and is from Fantoft in Bergen.
We wish Bakke and the U26 national team the best of luck!
Overview national teams and captains, junior:
U16: Kristian Ellingsen
U21: Lars Eide
U26: Christian Bakke
U26W: Sven-Olai Høyland
You can read more about Bakke's achievements and statistics here.
Don't forget to follow us @