Source: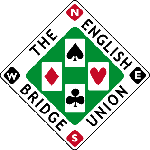 Pupils from Uppingham School and Bourne Academy, who have been learning as part of Stamford Youth Bridge Academy (SYBA), visited the House of Lords yesterday to play with members of the All Party Parliamentary Group for Bridge. Following a tour of the Palace of Westminster, and lunch, the young players participated in games of bridge and minibridge, impressing the Peers with some of their card play, and delighting them with the enthusiasm they all had for the game.
Many thanks to Baroness Henig and the members of the APPG for hosting the visit.
SYBA is the educational arm of Stamford Bridge Club which was set up to encourage more young people from schools and other organisations to play bridge.
The visit was organised jointly by the EBU and English Bridge Education and Development, which is working to introduce bridge to a wider youth audience and enable more bridge to be played in schools. For help starting a bridge group for young players, please contact info@ebedcio.org.uk.