Source: IBPA Column Service JAN. 2020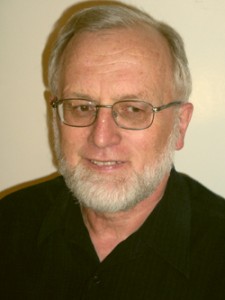 **Source: wikipedia. Tim Bourke "is an Australian bridge player and writer. His joint project with Justin Corfield "the Art of Declarer Play" won the International Bridge Press Book of the Year award in 2014.
IMPs Dealer North. E/W Vul

10 6 5 2


A J 5


A 7 4


A 6 3

A K Q 7 3


K 8 2


K J 8 6


2
| | | | |
| --- | --- | --- | --- |
| West | North | East | South |
| | 1 | Pass | 1 |
| Pass | 2 | Pass | 3 |
| Pass | 4 | Pass | 4NT |
| Pass | 5 | Pass | 6 |
| Pass | Pass | Pass | |
South's bid of three diamonds was ostensibly a long-suit game try. North accepted the invitation, mainly on the basis of his three aces. South then took a rosy view of his hand and used simple Roman Key-Card Blackwood. He discovered that North had three key cards, in this case the missing aces, and so bid the slam in spades.
West led the

K. Declarer saw that if trumps were 4-0, he would have to play the red suits without loss. If trumps were 3-1 or 2-2, declarer's basic plan was to manage the red suits optimally, for just one loser.
Declarer took the first trick with the

A and, as a matter of general principle, ruffed a club at trick two. Next came the ace and king of trumps and declarer was pleased to see that the suit broke 2-2. Declarer next cashed the king of diamonds and led a low diamond to the ace.
East's club discard was an unpleasant sight. (If East had followed suit, declarer planned to lead a low diamond toward his hand at trick six: that would ensure the contract if East had at either a short queen of diamonds or at least three cards in the suit.)
In the actual case, declarer continued by ruffing dummy's remaining club. Declarer reasoned that as West had started with two spades, five diamonds and at least three clubs, he could have at most three hearts, giving East at least four cards in that suit.
This made East the favourite to hold the queen of hearts by at least 4 to 3. So, declarer cashed the king and ace of hearts, then got off play with the jack of hearts. Declarer was pleased to see that East won the trick.
Now, no matter whether East exited with a heart or a club, declarer would ruff the card in hand and discard dummy's diamond loser. He would claim the final two tricks with dummy's trumps, making four trumps, three ruffs in hand, two hearts, two diamonds and a club for a total of twelve tricks
The complete deal:
10 6 5 2
A J 5
A 7 4
A 6 3
J 8
9 7
Q 10 9 5 3
K Q J 9
9 4
Q 10 6 4 3
2
10 8 7 5 4
A K Q 7 3
K 8 2
K J 8 6
2
 Don't forget to follow us @