Source:
What Spring would be without buds?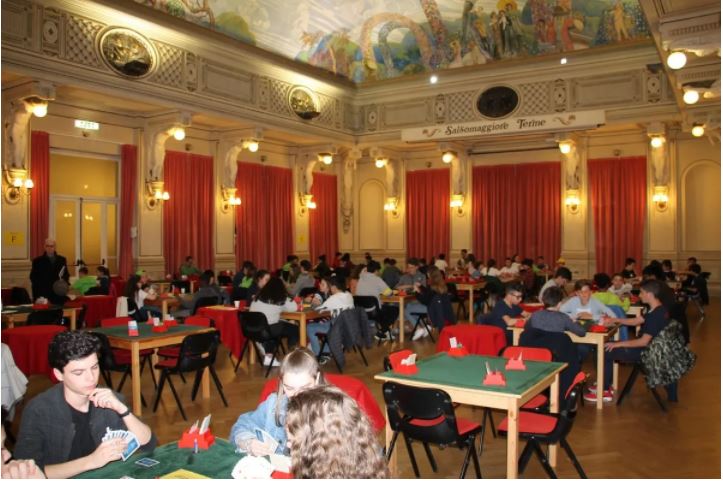 The resumption of Face to Face Bridge continues and, finally, we are back to the tables of the Italian Youth Championships!
The event, dedicated to all youngsters under 26 (born from January 1, 1997 onwards), will take place from Thursday, April 14 to Saturday, April 16, 2022: therefore, as per tradition, in the days immediately preceding Easter.
The Federation has decided to confirm the initiative of the pre-CoViD period: all the young people enrolled in the Championship will be assured free hotel accommodation in Salsomaggiore Terme, with full board treatment.
The health emergency of this last two years has hit hard the boys on the level of social relations and, therefore, also on the sport level. We hope that the days in Salso will represent for the youngest members of the Bridge family an opportunity, of course, of competitive comparison and technical maturation, but also of meeting, sharing and having fun.
The game will be played, as usual, at the Palazzo dei Congressi, which in the weeks immediately preceding the Junior Championship will host the World Championships: guys, get ready to enter the Maracanà of Bridge!
Two Championships will be held: Open Pairs (April 14 and 15) and Open Teams (April 15 and 16).
In respect of the heterogeneity of the experiences in the competition, each Championship will be divided into two sectors: Competitors and CAS.
All details on how to participate and register are available in the notice of competition, available at: Click Here
 Don't forget to follow us @