marit sveaas ibt 

sponsored by kistefos

online auction tournament, january 2nd
100 stars playing to support the HJBK-Junior project your chance to play with your dream partner.

Format: the 24 stars with the highest bids plays in the super finale, the next 24 plays b finale and so on. the last group will be open to all players, so you can participate with your own partner.
Platform: realbridge
Boards: 27
Time: 16.00 cet/10 am est
Auction start: dec 1st 20.00 cet/2 pm est
Auction ends: dec 15th 20.00 cet/2pm est
Auction: link to auction and more info will come here: msibt.org
Prizes: 1/3 of the income will be paid as prizes.
HJBK is running the largest junior recruitment project ever in norway. thousands of children have been introduced to bridge in their schools, resulting in several junior clubs and lots of new junior players.
The 2021 edition of the tournament was a great success, won by Geir Helgemo and Gunnar Eriksen.
HJBK have taken over msibt, and will develope it further, see at the bottom for more information.
 Join in and support our work for the future of this wonderful game!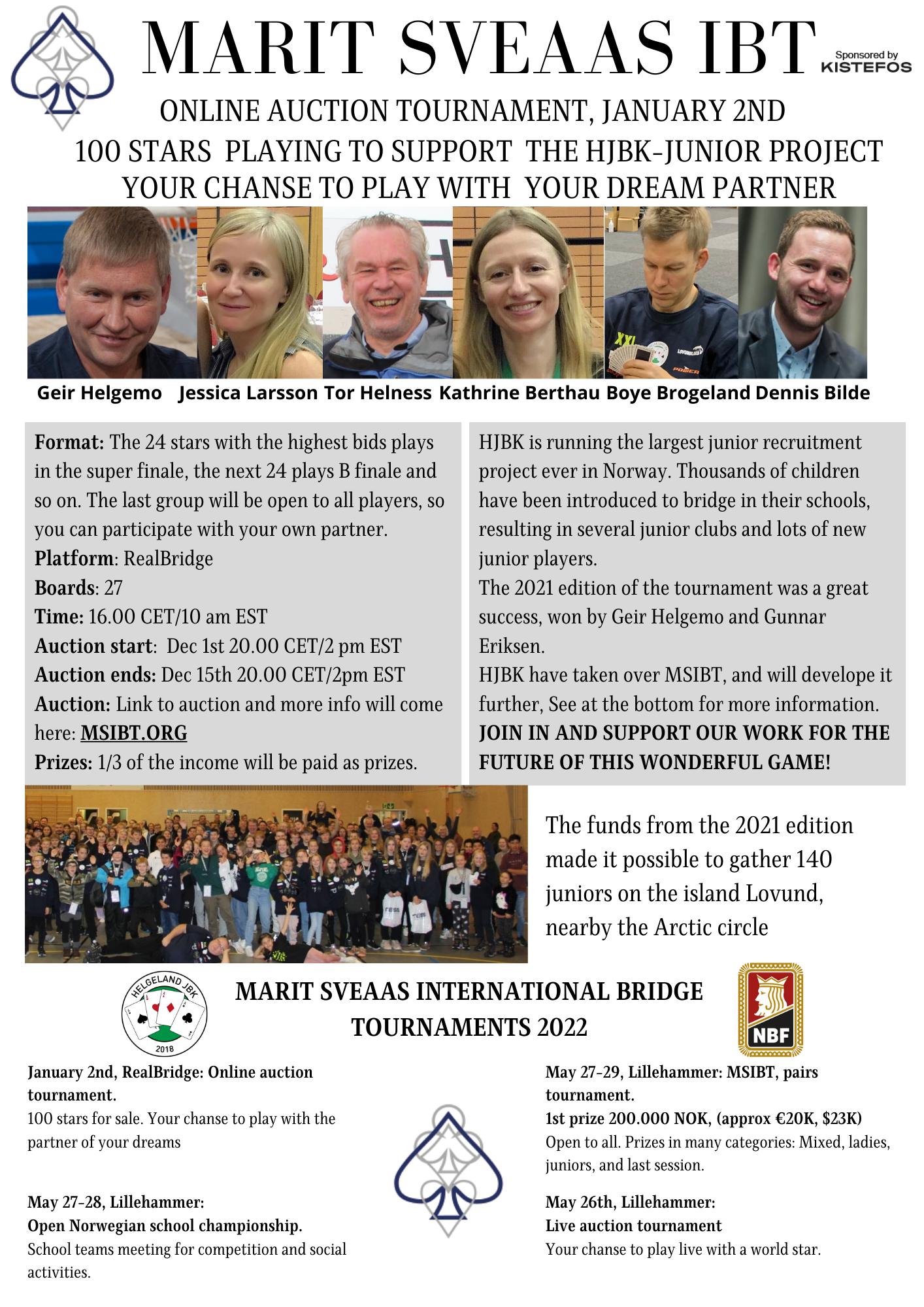 Don't forget to follow us @