Source: SiVY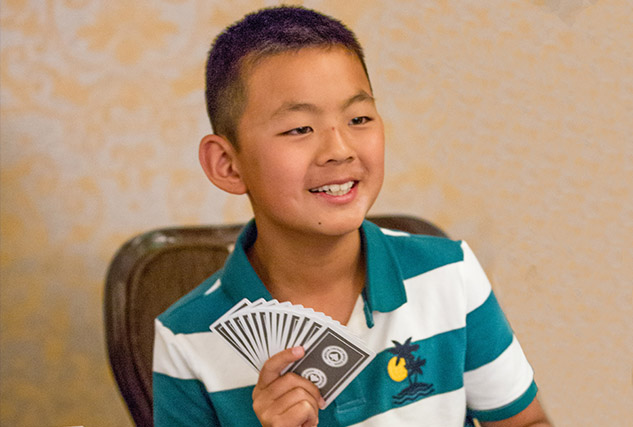 One summer day in 2018, I was at a party at my dad's friend's house, where I met Andrew and Charlie Chen. I desperately wanted a sleepover, where my dad then said that if I started playing bridge, I would get more chances for sleepovers. I accepted, and my bridge journey began.
The first time I sat down to play against other players was at a SiVY pizza party, which the Chens informed me about. There, I met a lot of other junior players such as Kayden and Brandon Ge. I got hooked after I realized that bridge was a social, fun game that had good exercise for the brain. After about two months, I played in my first "real" tournament: the 0-5 masterpoint bridge game (October, 2018). Andrew Chen partnered me, and while I don't remember much, I do recall that we sort of stumbled through the play and somehow won. I had a great time, and the victory really made me more interested in the game.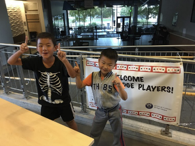 Soon, Brandon, Charlie, Kayden, Andrew, Olivia Schireson, and myself formed a bridge group, and we got more bridge education from Steve Chen, Charlie and Andrew's dad. He gave lectures to our group on bidding and cardplay. I read more bridge books and got more practice, so I started improving. Later, I got to join the USBF junior training program as the youngest person as of that time, and in December, I teamed up with Charlie, Kayden and Brandon, Olivia, and Ethan Xie to play in the USBF Junior Trials. We lost by 1.8 IMPs in the final, but we luckily got a chance to compete in the Junior World Championships as USA2, which is sadly postponed due to COVID.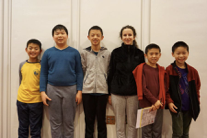 ​In the Las Vegas NABC 2019, I teamed up with my dad, Charlie and Andrew's mom, Charlie, and Kayden to play in the Mini-Spingold 0-2500, and we reached the round of 8. Our team was content with that. On January 5, 2020, I played with Olivia in the D21 NAP C Qualifiers, mostly for practice and fun. In the end, however, we qualified in first place which was very exciting and surprising. In May 2020, I teamed up with my parents and Wanwan Ren to play in the D21 GNT A Qualifiers online. We qualified from the round robin to the round of 16 as seed 13. Over the weekends, we slowly pushed our way through the bracket, from 16 to 8, 8 to 4, and then 4 to 2. In the finals, we amazingly won!!!
​After the pandemic started, and everyone started quarantining at home, I've been playing lots of online games on BBO. After a few months of playing bridge games on BBO, I realized that I was getting close to Life Master!!! So I pushed myself to get more masterpoints, and then I reached Life Master! I was exuberant when I finally accomplished this goal; I nearly jumped for joy! Really, all it takes to be a Life Master is time, focus, and practice, which includes reading more bridge books and reviewing what you did wrong.
​ It would've been very hard for me to reach this goal without help from all of my mentors, so I would like to thank all of them. Kudos to Michael Rosenberg and Debbie Rosenberg for answering juniors' questions on Bridgewinners. I am very grateful to Jun Shi, Weishu Wu, and Kevin Rosenberg for being a mentor and partner at the same time. I really appreciate Jim Munday, Will Watson, and Shan Huang for being my mentors off of the bridge table. I would also like to thank SiVY for being such a great program to help juniors. Of course, I have to thank all of the other juniors in my bridge "group" for encouraging me. Special thanks to Steve Chen, who has held many helpful lectures to teach our bridge group.
​Bridge is such a fantastic game and I really enjoy playing it. This journey may have been long and tedious, but it was very enjoyable and I will continue on my journey towards my next goal
January, 2020 Monterey Regional, photos courtesy Debbie Rosenberg
Don't forget to follow us @