Source: IBPA Column Service NOV 2022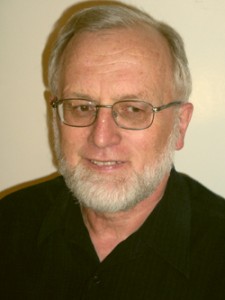 **Source: wikipedia: Tim Bourke "is an Australian bridge player and writer. His joint project with Justin Corfield "the Art of Declarer Play" won the International Bridge Press Book of the Year award in 2014.
IMPs Dealer South. Both Vul

10 4 3 2


7 6 5 3


Q 7 2


A 2

A K 9 6 5


Q 2


A 10


K Q 8 5
| | | | |
| --- | --- | --- | --- |
| West | North | East | South |
| Pass | Pass | Pass | 1 |
| Pass | 2 | Pass | 4 |
| Pass | Pass | Pass | |
West began proceedings with the ace, king and eight of hearts. Declarer ruffed the third round of hearts and cashed the ace-king of trumps, discovering that he had a loser there. Now declarer had to play the diamond suit without losing a trick.
The only chance for that outcome was to endplay West with a trump at the point where he had only diamonds left. So, declarer cashed the ace, king and queen of clubs and continued with the eight of clubs, ruffing West's nine in the dummy. Next, declarer ruffed dummy's remaining heart. West saw that he would be endplayed if he over ruffed and so discarded a diamond. However, it was to no avail, for declarer led his remaining trump to West's queen.
West exited with the nine of diamonds. There was no guess here as West could not hold the king: West had shown up with the queen-jack of trumps and the ace-king of hearts, a total of ten points. If West had had the king of diamonds, he would surely have opened the bidding, so declarer's only hope for two diamond tricks was that West had begun with the jack of diamonds and East with the king. As this was the case, East had no winning option.
If he had played low, declarer's ten would have won the trick and, if he had played the king, dummy's queen of diamonds would have been declarer's tenth trick. If West had begun with 3=4=3=3 instead of the actual 3=3=3=4, shape he might have ruffed the fourth round of clubs in the hope of avoiding an endplay. However, declarer had the neat countermove of discarding dummy's remaining heart, stripping that suit from both hands. Then West would have had the additional losing option of conceding a ruff-and-discard by leading a heart: declarer would have ruffed in dummy and discarded the ten of diamonds from hand.
The complete deal:
10 4 3 2
7 6 5 3
Q 7 2
A 2
Q J  7
A K 8
J 9 6
9 7 4 3
8
J 10 9 4
K 8 5 4 3
J 10 6
A K 9 6 5
Q 2
A 10
K Q 8 5
 Don't forget to follow us @