Source: IBPA Column Service APR 2022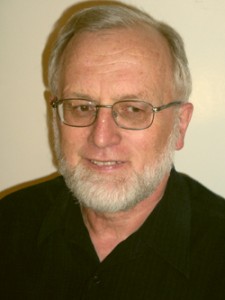 **Source: wikipedia: Tim Bourke "is an Australian bridge player and writer. His joint project with Justin Corfield "the Art of Declarer Play" won the International Bridge Press Book of the Year award in 2014.
IMPs Dealer South. Both Vul

K 7 3


J 7 4


Q 7


9 8 7 3 2

A Q J 10 9 8


A 10 9


9 6 5


A
| | | | |
| --- | --- | --- | --- |
| West | North | East | South |
| | | | 1 |
| 2 | 2 | Pass | 4 |
| Pass | Pass | Pass | |
Opening lead:

6
This deal came up in a BBO session against robots. Instead of leading the king of clubs, West led his trump – as those of that ilk do with excessive frequency. This time, the lead proved to be rather awkward compared to declarer's receiving the 'obvious' lead of the king of clubs.
Declarer took the trump in hand with the queen and led a low diamond towards the queen. West rose with the king of diamonds and shifted to the king of clubs. After winning the trick with his bare ace, declarer led a second diamond to dummy's queen and East's ace. East continued with a trump, which declarer took in dummy with the king. Rather than ruff a club back to hand, declarer led a low heart to the two, ten and West's queen. After ruffing West's continuation of the queen of clubs, declarer ruffed his remaining diamond in with dummy's last trump.
Declarer led the heart seven from dummy and, when East followed low, he played the nine from hand. When that held, declarer drew the last trump and claimed ten tricks – six trumps, two hearts, a diamond ruff in dummy and the ace of clubs.
While this deal offered only a minor challenge for declarer, it was vital for declarer to take the heart finesse while in dummy with the king of trumps.
The complete deal:
K 7 3
J 7 4
Q 7
9 8 7 3 2
6
Q 3
K J 10 8 4 2
K Q J 4
5 4 2
K 8 6 5 2
A 3
10 6 5
A Q J 10 9 8
A 10 9
9 6 5
A
 Don't forget to follow us @