Wuhan, 15 September 2019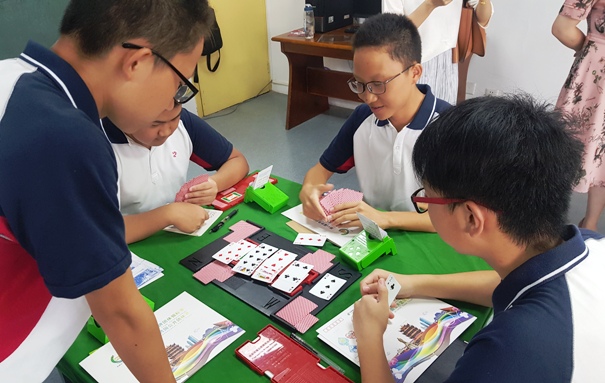 On 15th September the WBF, represented by the WBF President Gianarrigo Rona and by the WBF Secretary Simon Fellus, visited the Wuhan N° 14 Junior School, meeting students, teachers and the school directors together with Mr. Yao Zhongkai.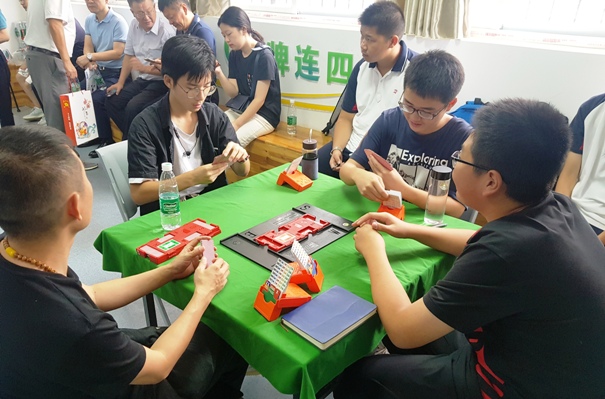 Acting President of Hubei Bridge Association, Mr. Yuan Shanla, Former Executive Deputy Mayor of Wuhan, Mrs. Gu Lin, Bridge Champion, Mr. Gan Derun, Former Vice President of Wuhan Bridge Association.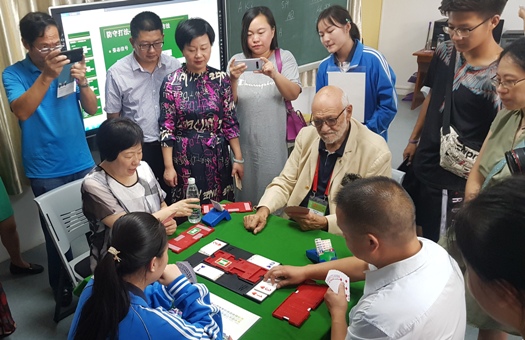 President Rona congratulated Mr. Liu Xiaojiang, CCBA President and Mr. Guo Yujun, CCBA Vice President and Secretary General for the impressive organisation and the amazing work that the CCBA has done and is still doing for the development of youth bridge. Seeing how their work is projected towards the future is very encouraging. He remarked that youth bridge is the only guarantee of consolidation, success and future of our discipline.
Don't forget to follow us @