Source: EBU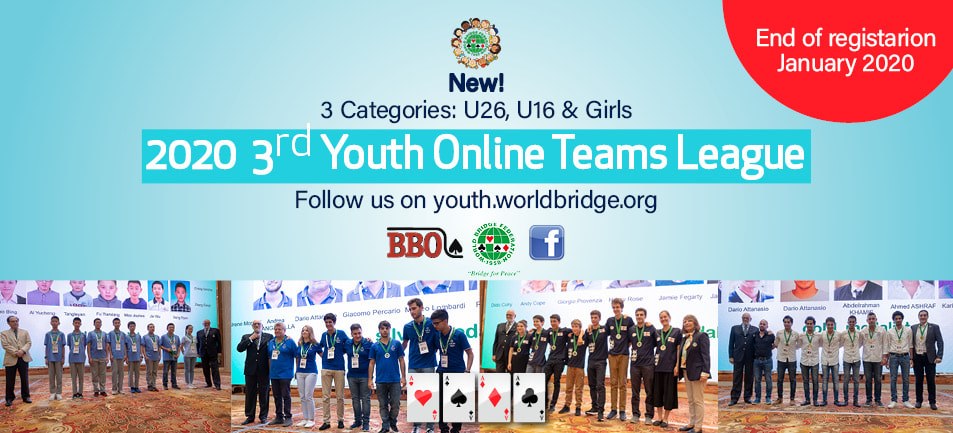 The World Online Youth Championships have now reached the KO stage.
England U26 finished 2nd in Premier League group B and have qualified for the semi finals where we will play Turkey, the winners of group A.
The semi finals will be played on BBO as 2×14 board stanzas, and kibitzers are welcome. The times of play are:
Stanza 1: Sunday 7th June 7pm
Stanza 2: Tuesday 9th June 7pm
England U26 team:
Stephen Kennedy & Tony Ye

Aaron Hutton & Filippos Kritsalis

Jonathan Clark & Kripa Panchagnula

Charlie Bucknell & Ollie Powell
    Ben Norton & Eshan Singhal
Full results can be found on the World Bridge website.
Don't forget to follow us @