08/09/2018, Wujiang, China
Follow us on Instagram, @wbfyouth
Source: Daily Bulletin 2
One Down, Nine to Go.
Each event is approximately one-fifth of the way through the qualifying section.
In the Juniors, USA1 was the only team to win all four of its matches, gaining
nearly 87 percent of the victory points. India is about half a match behind, with
Sweden third.
In the Youngsters, three teams won all of their matches, Israel, Poland and Italy,
There is then more than half a match to Sweden in fourth.
The Girls played only three rounds yesterday. Five teams won all of them; in
order, the Netherlands, France, Turkey, China and England.
The Kids event was dominated by Canada on the first day. The only team to
win all four matches, finishing nearly a match clear of Germany, with Norway
third.
RESULTS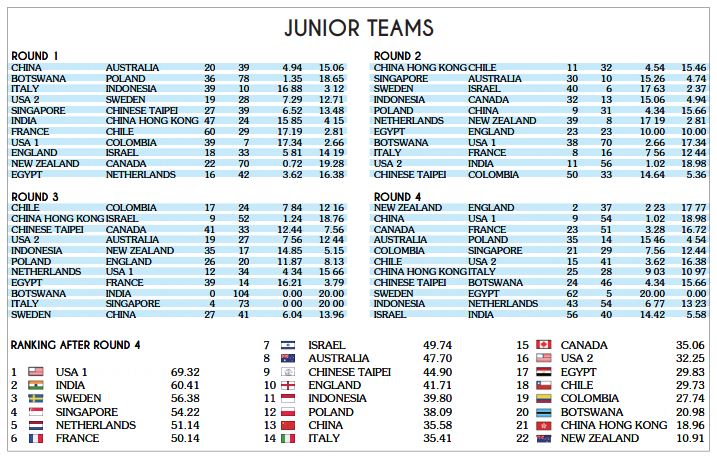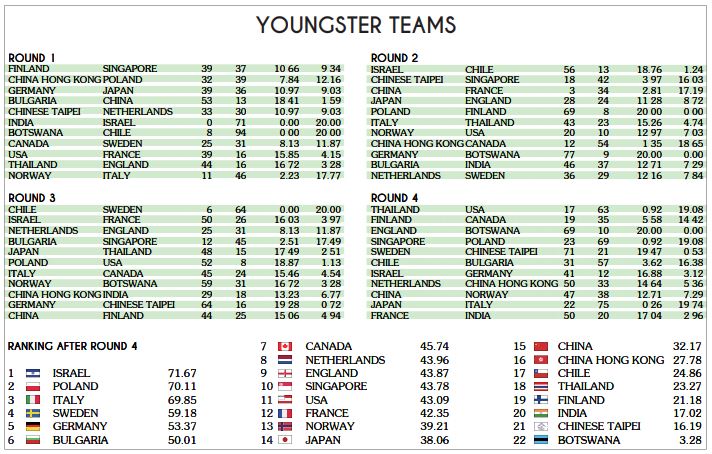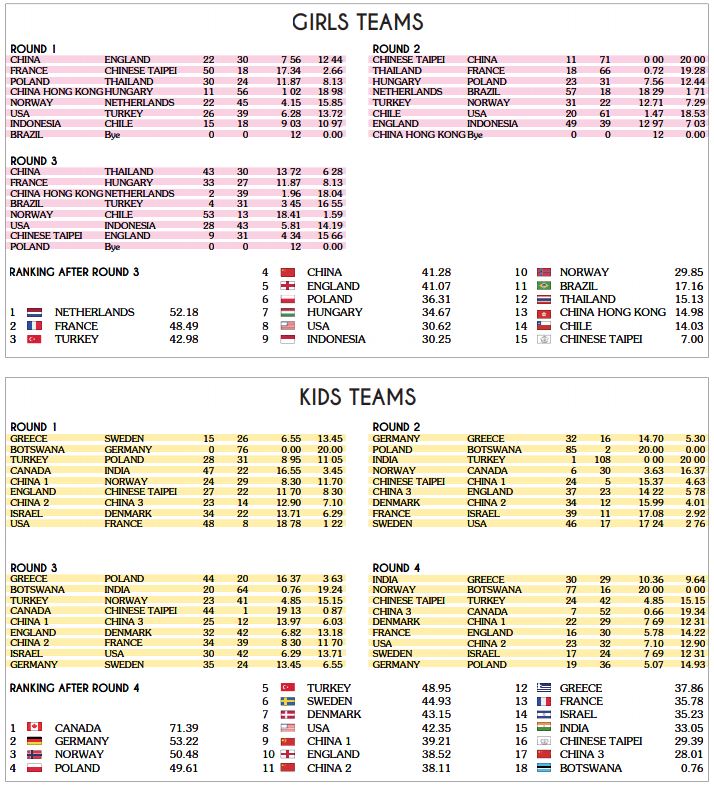 Second Day Draw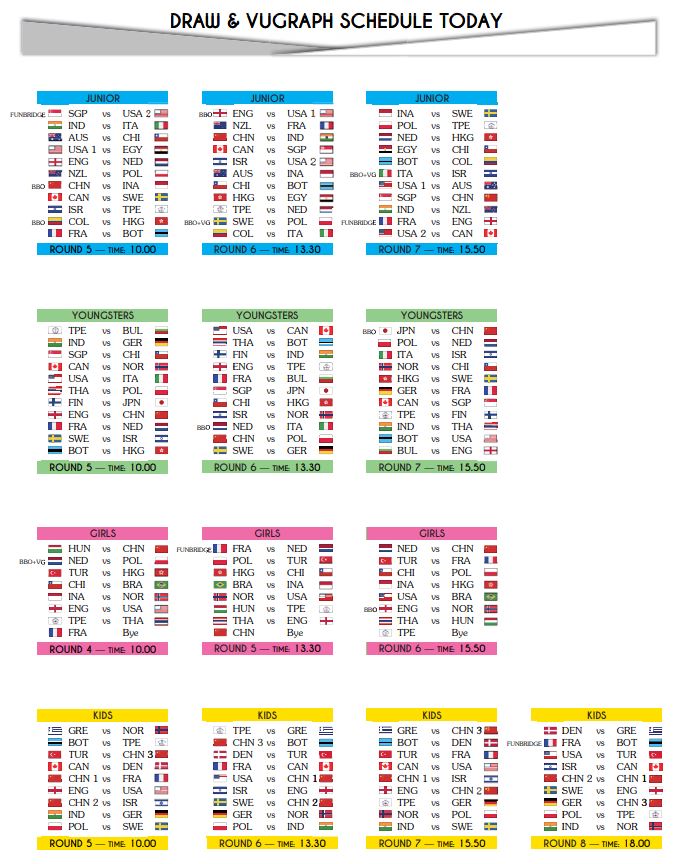 Visit World Bridge Federation Youth Facebook Click here
1st WBF Youth Teams Online Winners 
1st WBF Youth Teams Online Championships Egypt U26 winner 
1st WBF Youth Teams Online: Italy U26 runner up
1st WBF Youth Teams Online Championships China U16 winner 
1st WBF Youth Teams Online Championships England U16 runner up 
Some Photos
Two greek stars: Giannis Fotinatis & Jason Hercules Papaspyrou

Italy vs Thailand

Thailiand U21

Playing area. Photo by @donkersloot88
Follow us on Instagram, @wbfyouth