08/10/2018, Wujiang, China
Follow us on Instagram, @wbfyouth
Source: Daily Bulletin 3
THERE IS A LOT OF TIME LEFT
The fields are spreading out in each event. In the Juniors, Youngsters and Kids,
the difference between first and last is some five matches. In the Girls, though,
it is only two-and-a-half.
In the Juniors, USA1 has maintained its undefeated run. France is comfortably
second, but you could throw a blanket over the next five teams: India, Singapore,
Sweden, Netherlands and Israel.
In the Youngsters, the first three stayed the same: Israel, Poland and Italy.
However, each lost one match yesterday.
Canada still leads the Kids division, but after losing twice yesterday, once to
France by 38 imps and once to Israel by 2, now Poland, Germany, China 3,
USA and Sweden are snapping at their heels.
Last, but most definitely not least, in the Girls flight, the Netherlands have
dropped from first to third after losing all three matches, against Poland, France
and China. France leads, followed by Poland and, very close behind, Hungary,
Norway and China.
RESULTS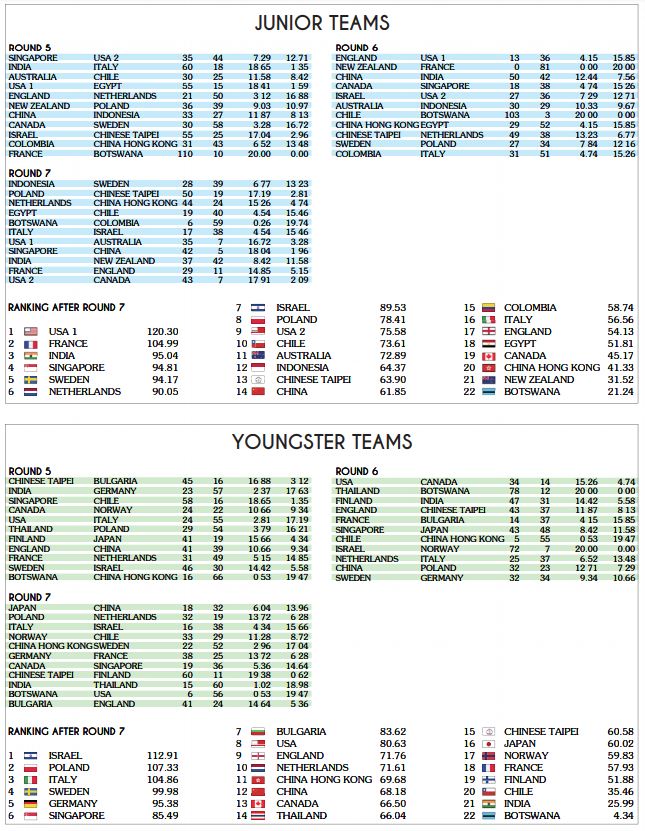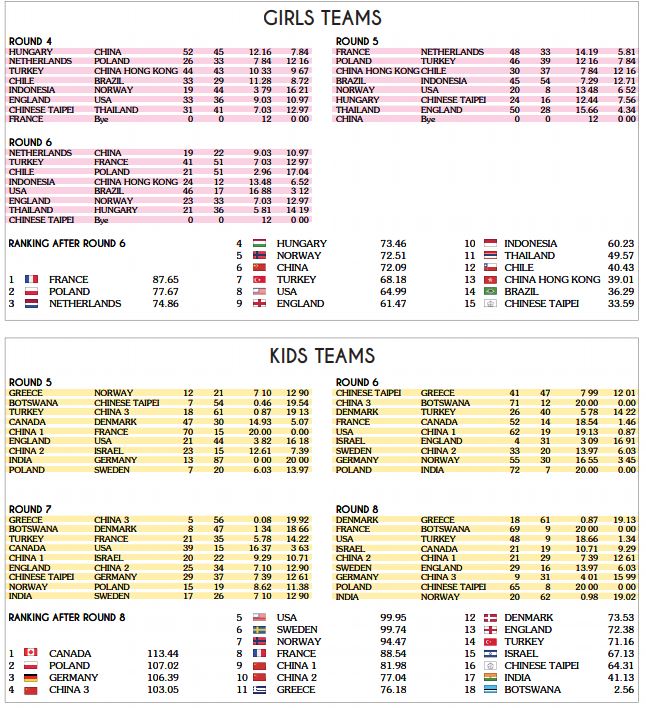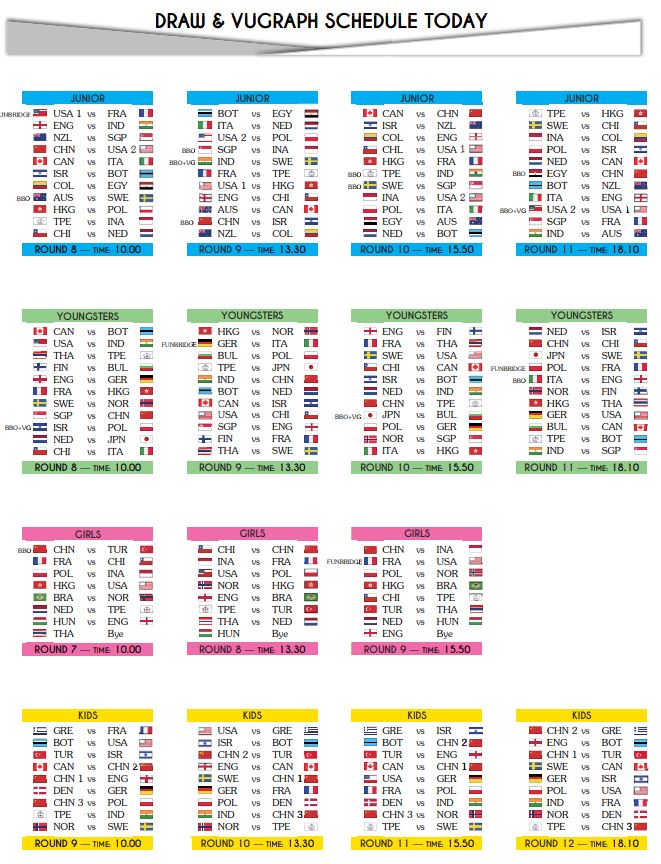 Visit World Bridge Federation Youth Facebook Click here
 Wujiang 2018. Turkish delegation

Wujiang 2018: India U21 


Wujiang 2018: Greece U21