08/11/2018, Wujiang, China
Follow us on Instagram, @wbfyouth
Source: Daily Bulletin 4
APPROXIMATELY HALFTIME
In the Junior and Youngster events, we are effectively half way through the qualifying segment, 11 rounds out of 21 having been completed.
In the Junior division, USA1 ended its unbeaten run, losing to France in the morning and USA2 in the last match of the day. However, USA1 still leads from the Netherlands, Sweden and France. USA2, after defeating their compatriots, have moved into the eighth and last qualifying spot.
In the Youngsters, Israel enjoys a one-match lead from Sweden, Italy and Poland.
The Girls teams have played 9 of 15 rounds. France has a small lead from China and the Netherlands. Every other team still has a chance to qualify for the quarterfinals.
The Kids are two-thirds of the way through their round robin, having played 12 of 18 rounds. China 3 is at the top, just ahead of Canada, France and the United States.
RESULTS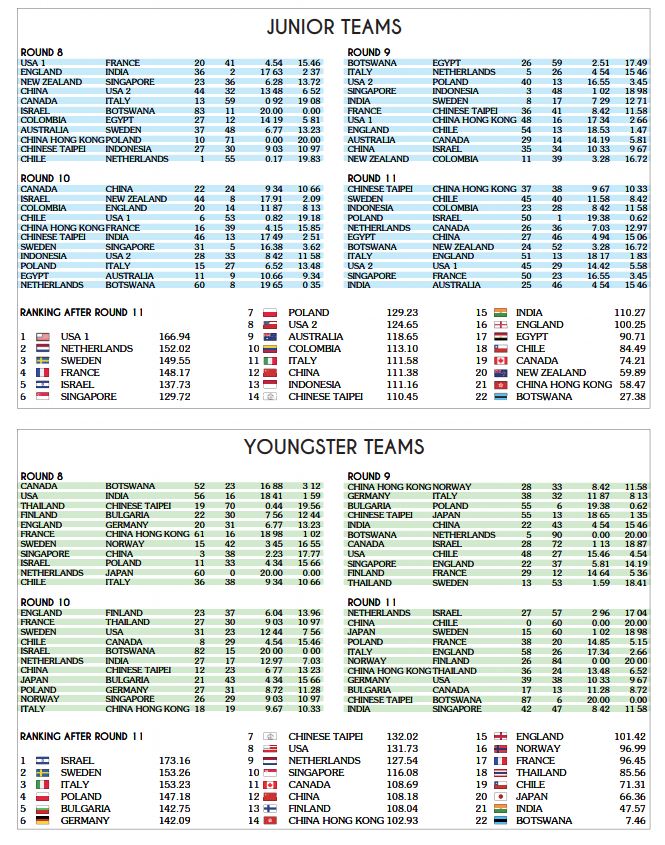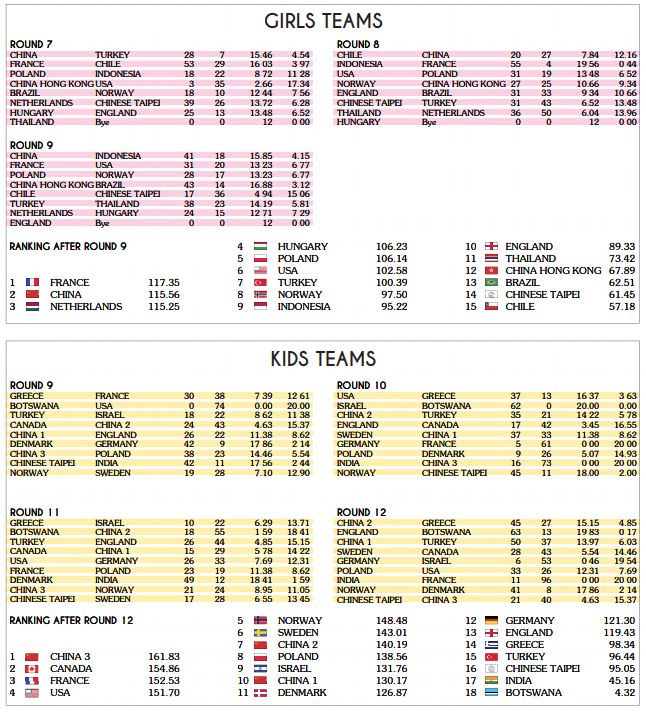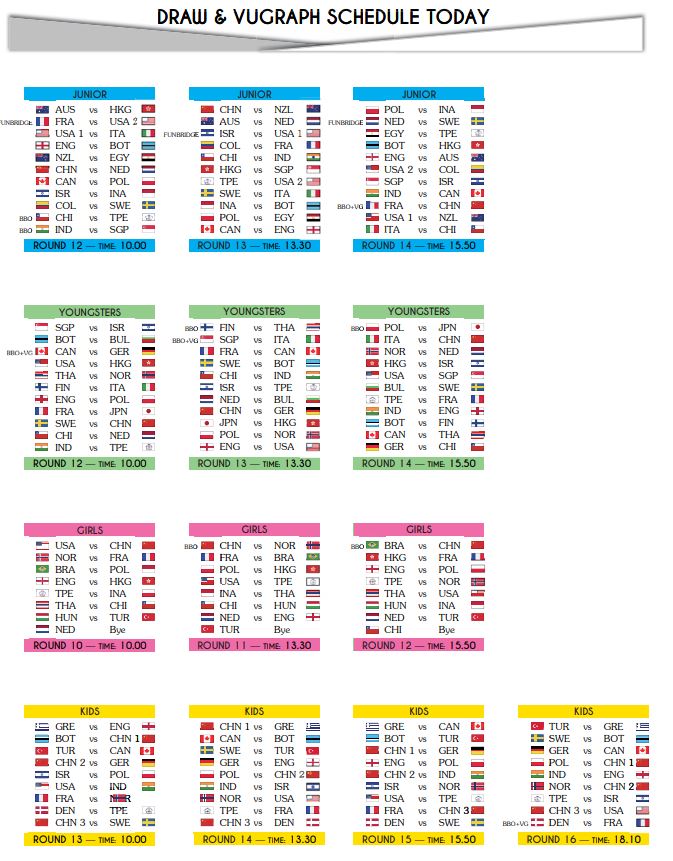 Visit World Bridge Federation Youth Facebook Click here
Follow us on Instagram, @wbfyouth
15th WORLD BRIDGE SERIES
Orlando, Florida – 21 September – 6 October, 2018