08/13/2018, Wujiang, China
Follow us on Instagram, @wbfyouth
Source: Daily Bulletin 7
IT'S NOW OR NEVER
What is the worst spot to finish in the round robin?
Yes, ninth, the top non-qualifying position.
Before the last round of the Juniors, China was eighth with 230.10 victory points, and France was ninth on 229.16. However, the odds heavily favored China because it was facing last-placed Botswana, while France had to play India, who were fifteenth. As expected, China won easily, by 47 imps, which converted to 19.18-0.82 victory points. Even if France had gained all 20 vps, it would have still been ninth, by 0.12 vps. (In fact France scored 14.64 vps.) The line-ups for the 56-board quarterfinals are: USA1 vs. Singapore; USA2 vs Poland; Israel vs. Netherlands; Sweden vs. China.
In the Youngsters, the battle for eighth was between France and USA, with the Europeans 4.28 vps ahead before the last round. USA had a tough battle against third-placed Bulgaria, and lost by 30 imps, which added only 2.96 vps to its total. France was through, even though it lost by 12 imps to Italy. One other point of interest is that Israel led the round robin from start to finish. The draw for the 56-board quarterfinals is Israel vs. Germany; Bulgaria vs. France; Poland vs. Italy; Sweden vs. Netherlands.
In the Kids semifinals, China 3, winners of the round robin, led Sweden by 41 imps and triumphed by 64 (135-71). France led USA by 1 imp, and took the fourth session by 15 imps to win by 110-94. The draw for the 48-board final is China 3 vs France.
RESULTS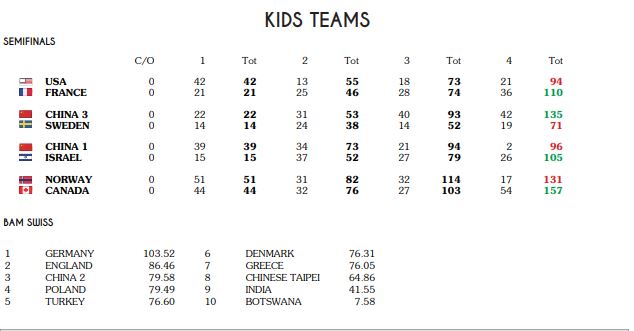 English Girls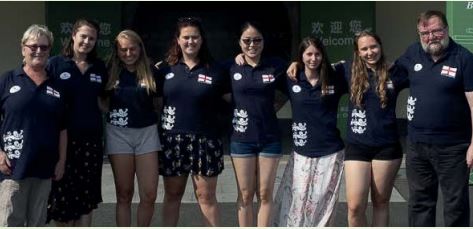 The U26 English girls team has been generously sponsored for the World Championships by an English company, Touchlight. Touchlight is a biotechnology company focused on the development, commercialization and licensing of doggybone or dbDNA™ based therapeutics and technologies. Touchlight's doggybone DNA is a novel, linear, synthetic DNA vector with a unique expression profile, produced using a revolutionary enzymatic technology. Touchlight's ambition is to advance genetic medicines to improve the treatment of disease and to underpin the future of DNA with our technology.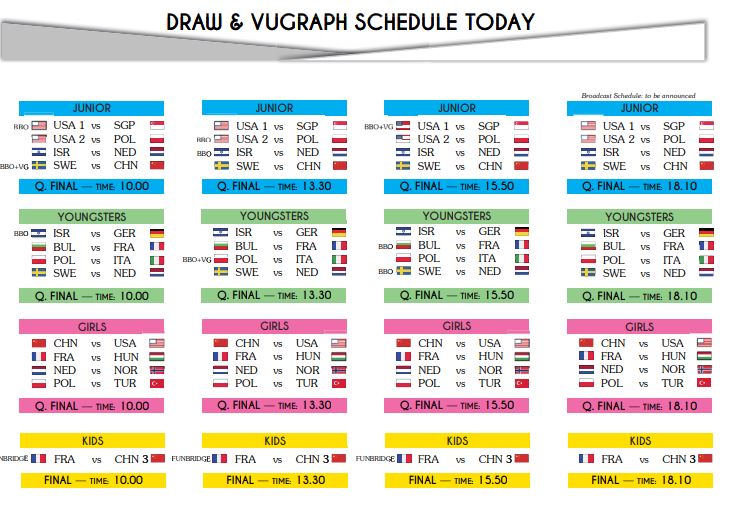 Visit World Bridge Federation Youth Facebook Click here
Follow us on Instagram, @wbfyouth
15th WORLD BRIDGE SERIES
Orlando, Florida – 21 September – 6 October, 2018