08/16/2018, Wujiang, China
Follow us on Instagram, @wbfyouth
Source: Daily Bulletin 9
We have reached the finals, with gold medals beckoning at the end of the 84-board battles.
The Junior final is Singapore against Sweden.
In the Youngsters, Israel will play Sweden.
In the Girls, China faces Poland.
In the Junior semifinals, Sweden won fairly easily over the Netherlands, by 169 imps to 95. The other match between Poland and Singapore was much closer. It was decided upon the penultimate board, when Singapore bid and made a seven-heart contract that Poland missed. Singapore was through by 120 imps to 106.
It was a similar story in the Youngsters, where Israel defeated France by 151 imps to 87. But in the second match, between Italy and Sweden, it was nip and tuck. Eventually, Sweden won by 112 imps to 95, also gaining by bidding and making seven hearts.
In the Girls, France conceded to China after only three sets, down by 149 imps to 33. But the Netherlands-Poland match was a real nail biter. Poland led by 33 imps with one set to go. After 12 of those 14 boards, though, the Netherlands had recouped 25 imps. But only 1 overtrick imp changed hands on the last two deals, and Poland was through by 120 imps to 113.
What happened in the seven-heart deal? Neither side bid it, so if the Dutch pair had, they would have won the match!
RESULTS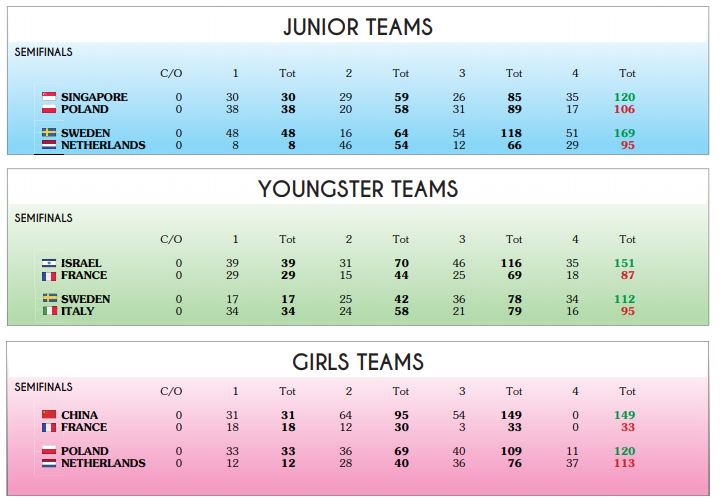 BUTLER RESULTS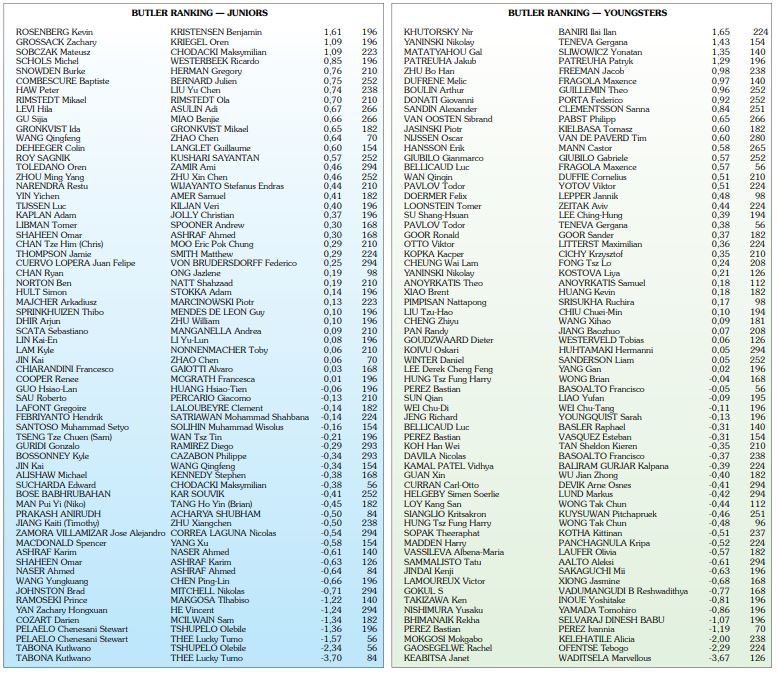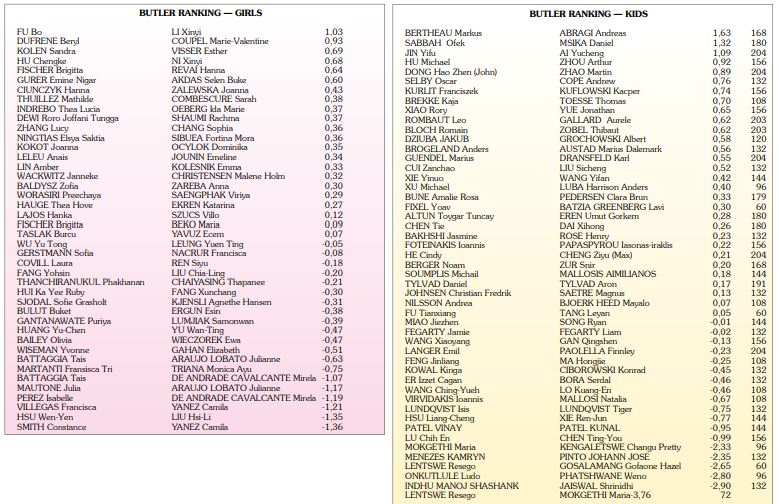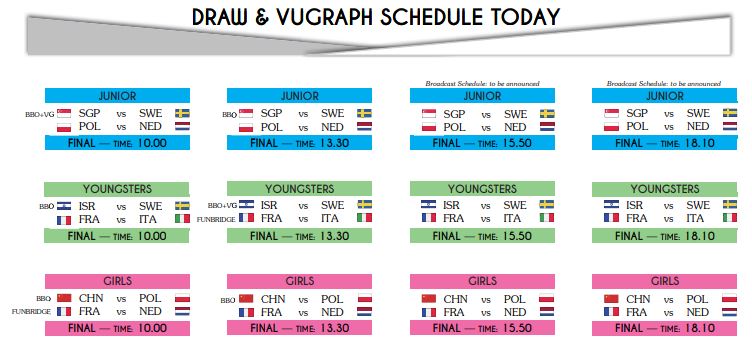 Visit World Bridge Federation Youth Facebook Click here