Utrecht, September 24, 2017.
Source: http://www.imp-bridge.nl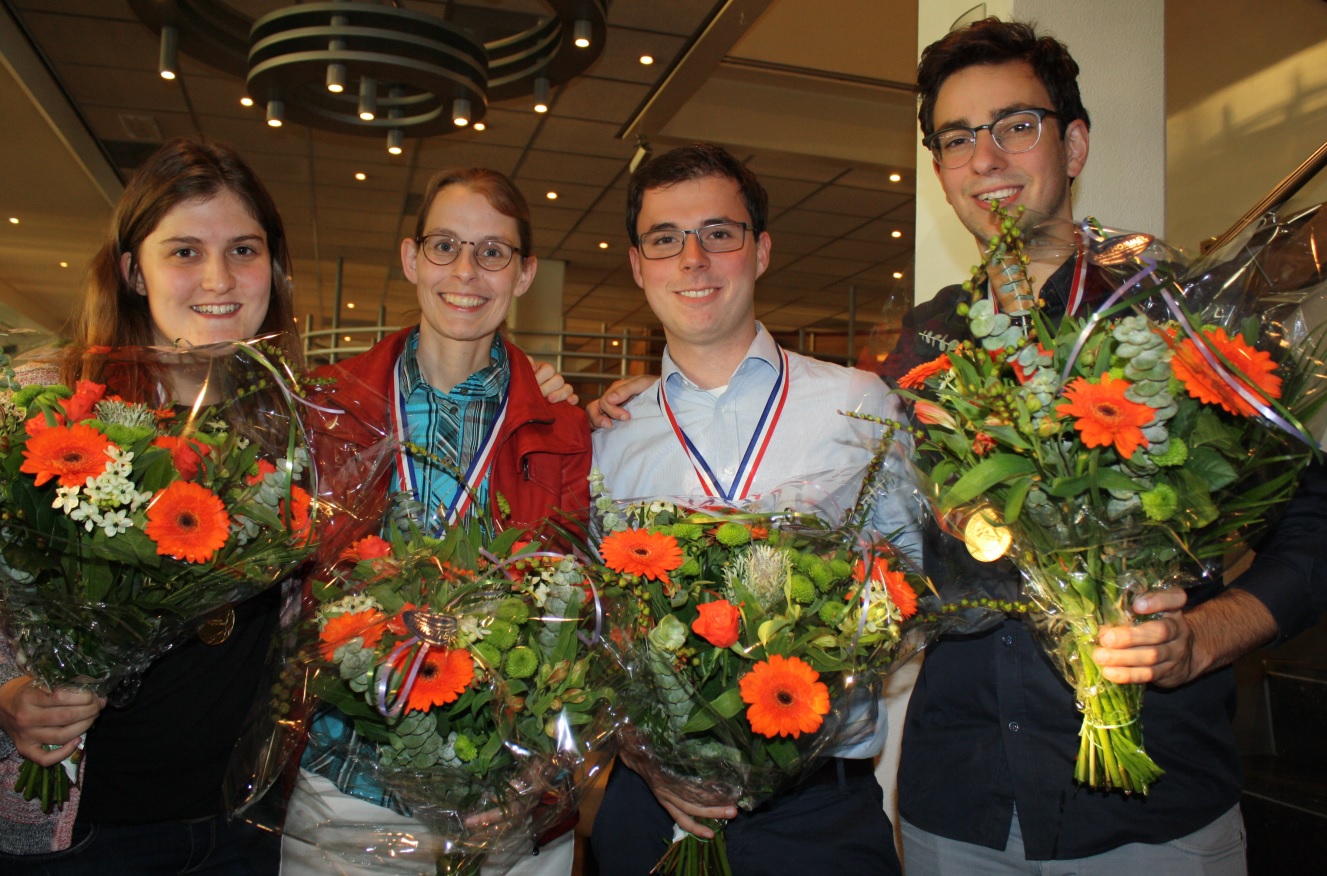 The Dutch Mixed Team of 4 championship was won this year by the team 'Youth + Q' with Sandra Kolen, Guy Mendes de León, Marieke Quant, Thibo Sprinkhuizen and Luc Tijssen. In the final they achieved an average of 13.03 points. Second team was 'HOK' with an average of 12.51, third team 'Tichá' with 12.48.
For Guy Mendes de León, it was his second success in a short while after winning the Imp Pairs in India.
Like last year, the two-day event saw a semi-final followed by a final for the eight highest-end teams. Contrary to last year, however, the losers from the semi-finals on Sunday could wish to play a "B-final" if desired. That was won by team 'Sambal at' (Niki Pfeiffer & Thea Willemse and Mark Thiele & Renée Verdegaal) with an average of 15.14 points.