Source: http://www.svenskbridge.se
During the weekend 23-24 September, was played the Denmark's Dansk Pokalfinale.
141 teams participated in the competition that started in November 2016. The poker tournament is similar to the Swedish Cup, with a game played privately, and then a playoffs spread over two weekends.
The 13-year-old Christian Lahrmann likes to play with Swedes, for example, he has won Pro / AM in Copenhagen Bridge Invitational twice with Per-Ola Cullin and played with Teo Bodin in the Swedish U21 team at the Open JVM in Lyon in August in year.
As the youngest player ever, he now played the final in the tournament with Thomas Andersson, BK Lavec, Thomas Svendsen with Bjarke Friis, Thomas Svendsen, and Henrik Lahrmann.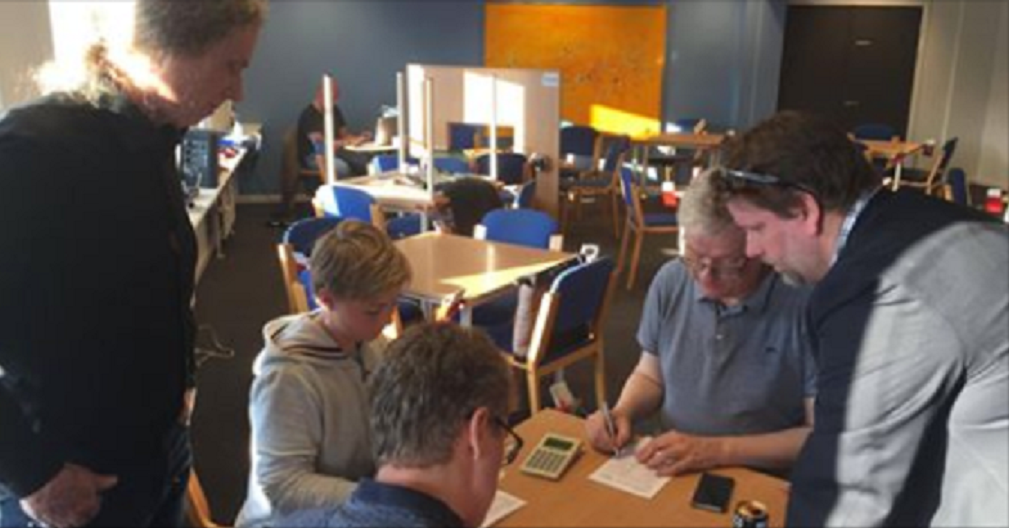 The final was played against last year's wins, the highly credited team PETER SCHALTZ with Dorthe Schaltz, Peter Schaltz, Martin Schaltz, Søren Christiansen, Mathias Bruun and Knut Blakset.
It was long a very even battle over six sets of eight tiles. Peter Schaltz finally won 151-126.