Sao Paulo, February 9, 2018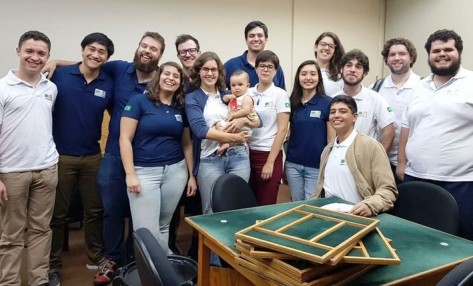 The Brazilian Bridge Federation already has its youth teams nominated for the Comandatuba 2018 Junior Zonal Championship.
Brazil A U26:
Taís Cavalheiro Battaggia, Henrique Salomão Barbosa, Brunno Reimann, Rodrigo Gregolin Giannotti and Heitor Paoli.
Brazil B U26:
Luiz Fernando Basseto, Arthur Franco Perin Cruz, Lucas Perez and Alejandro Quiroga Garafulic
Brazil Girls:
Isabel Villas Bôas, Isabelle Murayama Perez, Julia Mautone Barcellos Machado, Julianne Araujo Lobato and Mirela de Andrade Cavalcante.