Source: ACBL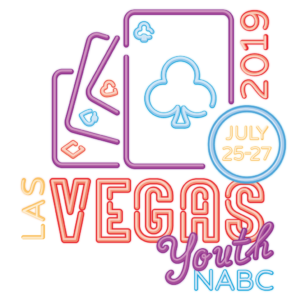 Hundreds of students will gather this summer in Las Vegas Nevada to compete in the annual Youth North American Bridge Championships. From pair events to team events, players 19 and younger will play for fun, trophies and scholarships.
Players of all skill levels are welcome, with special events for those new or just learning the game, and scholarship opportunities for more serious players. Complete schedule coming soon!
Entry Fee
Entry to the 2019 Youth NABC is free to ACBL members, and membership is only $5, click here
Eligibility
Events are open only to ACBL members 19 years of age and younger with fewer than 5000 ACBL masterpoints (or equivalent) as of June 15, 2019.
Registration
Please pre-register by June 15, 2019. Pre-registrations are not required, but are guaranteed to receive a welcome bag and T-shirt in their size. After June 15, participants may still register and play on site in Las Vegas.
A Liability Waiver and Minor Consent/Publicity Release form must be completed, signed and submitted for each minor attending the Youth NABC.
Venue
All events will be played at the
The Cosmopolitan
3708 S. Las Vegas Blvd.
Las Vegas NV 89109
For additional information, please visit our FAQ page.
Las Vegas – Summer NABC 2019 overview
Hotel/Transportation Information
Las Vegas Attractions and Information
Trip Advisor – Things to do in Las Vegas with Kids
Family Vacation Hub – Things to do in Las Vegas with Kids
Don't forget to follow us @