September 24,  2019
Semifinals
BB: USA 1 vs POLAND  and   NETHERLANDS vs NORWAY
VC: CHINA vs NETHERLANDS   and    ENGLAND vs SWEDEN
d'Orsi T: NETHERLANDS vs  ENGLAND   and  INDIA vs DENMARK
Mixed T.: ENGLAND vs  USA 1   and  ROMANIA vs RUSSIA
The ladies to the semi-final after a hard fight fight right into the tile. Puff!! Congratulations! The open team came too late in the 4th round, approached but did not catch, unfortunately. English ladies with Yvonne Wiseman also to semi, meet Sweden !! Danish Veterans to semi with 1imp !! And Norwegian Open also to semi. Great Nordic!
Go Romania!
Exceptional results of the Romanian team at the World Championship (Wuhan, China).
Many successes Geta Mihai, Radu Mihai, Stegaroiu Marina, Robert Marius Ionita, Mihaela Balint and captain Bogdan Marina. Go Romania!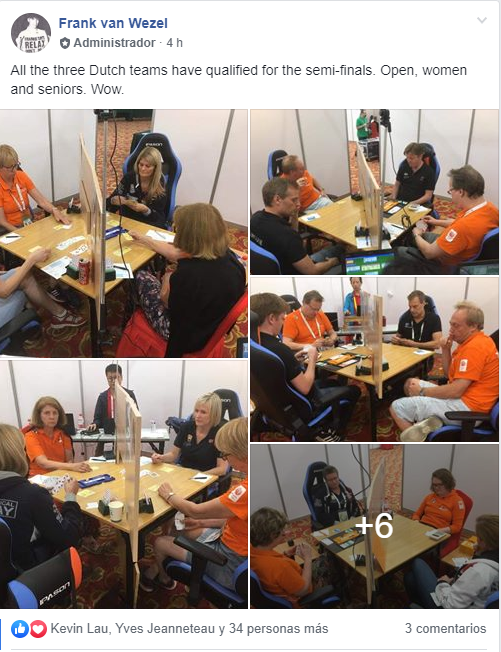 Don't forget to follow us @